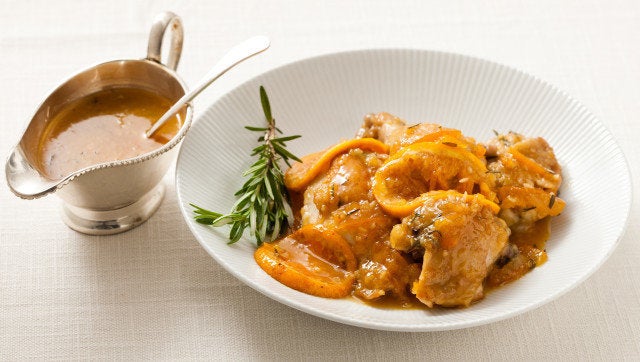 Chicken is a great go-to dinner option. But it can easily become boring. That's why you need to keep mixing it up with dishes like this orange chicken recipe. Now, we're not talking about the kind of orange chicken you order at Chinese restaurants -- though that is delicious too. We're referring to an orange chicken recipe made with rosemary, white wine, and just the right amount of honey.
This orange chicken recipe, which only takes 30 minutes to prep, will help you rediscover just how good chicken can be. Be sure to serve the extra sauce alongside the dish -- it's so good, you'll definitely want to top off your plate at least once.
Check out these other chicken recipes.