LOS ANGELES -- A deputy district attorney in Orange County who is connected to a controversial jailhouse informant program that allegedly violated the rights of defendants has resigned his position and plans to leave the state of California.
"I have given my 2 week [sic] notice to end my employment with the Orange County District Attorney's Office and am leaving the state on September 21 to begin employment in another state on October 4, 2015," Erik Petersen says in a declaration and sworn affidavit signed on Sept. 4, obtained by The Huffington Post.
"Plane tickets have been purchased and moving expenses have been paid," Petersen adds.
The prosecutor's departure comes after several criminal cases in Orange County unraveled in the wake of allegations that a jailhouse informant program violated inmates' rights and that county prosecutors have been using evidence from that program to obstruct justice for years.
Asked about Petersen's reasons for ending his 13-year career as an Orange County prosecutor, Susan Schroeder, chief of staff for the OCDA office, said she could not comment on personnel matters.
Last year, Petersen, a gang prosecutor, was named in an explosive 506-page motion alleging that the OCDA office had been keeping a jailhouse snitch network secret. County prosecutors have used evidence from this network to bolster convictions in a number of cases.
The revelations from the motion, filed by Deputy Public Defender Scott Sanders, have caused multiple murder cases to fall apart, and some accused murderers have even gone free. Petersen is accused of using evidence obtained from the snitch program, some of which was allegedly procured illegally, and of withholding relevant evidence from defendants in criminal cases.
It's common for law enforcement authorities to enlist informants to help strengthen a case -- the tactic is perfectly legal, even when the informant receives something in exchange. But Sanders alleged that in some cases, the sheriff's jailhouse informants held recorded and unrecorded conversations with inmates without their lawyers present, which violates an inmate's right to counsel. In addition, Sanders accuses prosecutors of selectively presenting damning evidence in court, withholding information that could have been beneficial to the defense -- a violation of a defendant's right to due process.
The allegations of misconduct culminated earlier this year when Superior Court Judge Thomas Goethals ejected the entire OCDA office -- all 250 prosecutors -- from a high-profile mass murder case.
Goethals said at the time that the government had committed "significant" violations of due process and called certain aspects of the office's behavior a "comedy of errors."
The defendant in that case, Scott Dekraai, pleaded guilty last year to shooting and killing his ex-wife and seven other people in a hair salon in 2011, in what remains the largest mass murder in Orange County history.
In his ruling on the Dekraai case, Goethals specifically named Petersen, who was not prosecuting the case but had been called to testify. Goethals said Petersen had falsely blamed a former federal prosecutor in an effort to explain why he had not handed over all of the evidence obtained through jailhouse informants. While Petersen and an Orange County Sheriff's deputy said the prosecutor had intentionally failed to provide them with the informants' notes, that prosecutor later testified that this allegation was untrue.
Goethals had previously booted Petersen from another jailhouse assault case, citing the withholding of evidence.
"There was never an intent to hide information," Petersen told Goethals in a 2014 hearing. Goethals said at the time that he didn't believe Petersen had acted maliciously and that his recusal was not personal.
In addition, one of Petersen's own cases, the conviction of Leonel Vega over a 2004 gang-related murder, was vacated last year thanks to Sanders' findings. Vega, who had previously faced life in prison without the chance for parole, will now be free in about four years.
The Orange County Sheriff's Department has acknowledged "deficiencies" in the policies and protocols involving jailhouse informants. The department has already taken steps to establish more robust ways of documenting inmate handling.
The details of Petersen's resignation, as well his pending exit from California, were attached to a motion filed last week in another case that he was prosecuting -- that of Eric Ortiz, a convicted gang member who faces the possibility of life in prison over a 2011 murder.
But Ortiz's case may also get caught in the crossfire of alleged prosecutorial cheating. Rudy Loewenstein, Ortiz's attorney, requested a new trial after evidence surfaced that Ortiz had shared a room with an informant for months while awaiting trial.
Loewenstein has called Petersen to testify in a hearing scheduled for October regarding the allegations that prosecutors violated Ortiz's rights.
"My request is that Petersen testify when everyone else is scheduled." Loewenstein told HuffPost. "He's been ordered back as a witness because of a violation in my case."
District Attorney Tony Rackauckas has maintained that no one in his office intentionally behaved inappropriately. In an attempt to resolve the controversy, his office has assembled its own commission to investigate claims of prosecutor misconduct. But the size and complexity of the county's tainted informant program problem has prompted some legal experts to call for a sweeping federal investigation into the OCDA's office.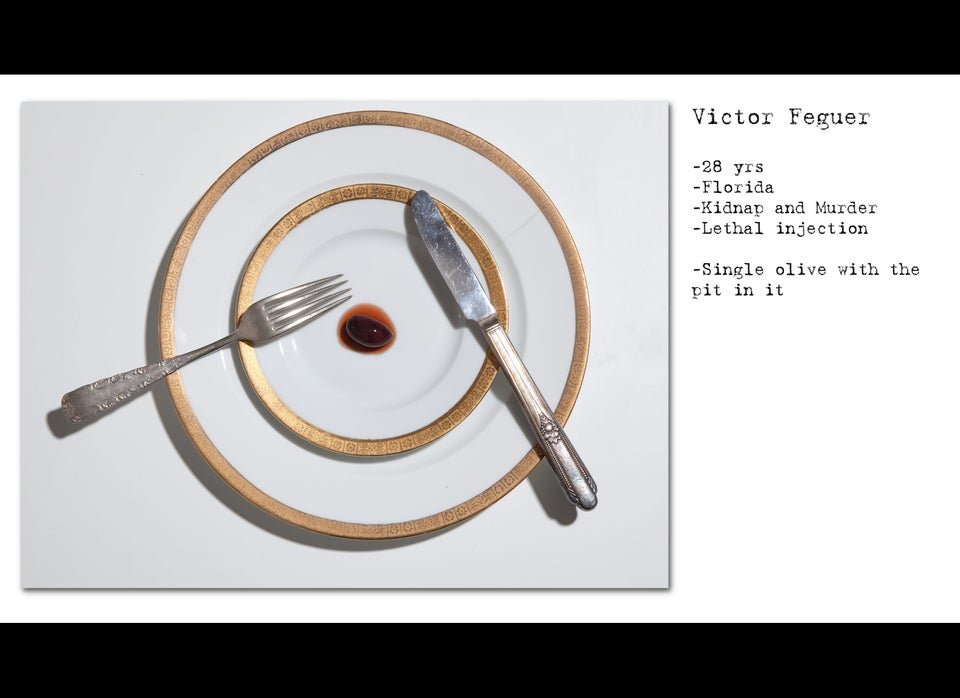 No Seconds: The Last Meals Of Death Row Prisoners
Popular in the Community