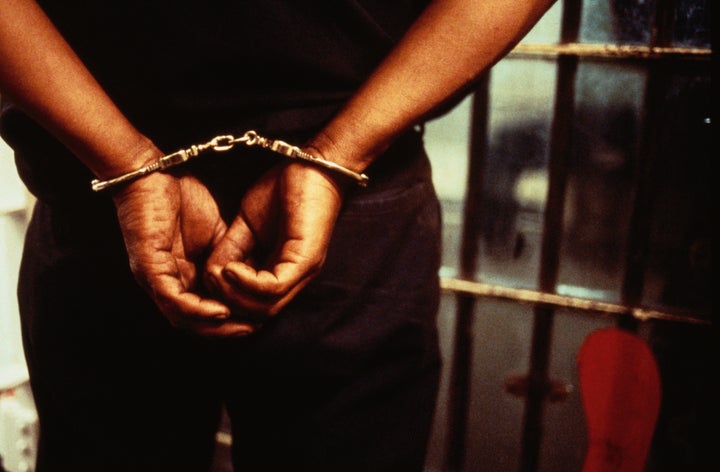 LOS ANGELES -- After almost three years of denials, the Orange County District Attorney's office finally acknowledged Thursday that the county has a jailhouse informant program.
Of course, the existence of the informant program should come as no surprise. Assistant Public Defender Scott Sanders has been arguing since 2013 that a tainted snitch network in county jails has existed in secret for decades. In a series of blockbuster motions, the defense attorney unearthed damning evidence that clearly pointed to the program's existence, alleging that county prosecutors and police have violated multiple defendants' rights by illegally obtaining and sometimes withholding evidence gleaned from jail informants.
Thursday's formal admission came in court documents filed by the OCDA office detailing 1,157 pages of notes kept by sheriff's deputies about inmates and informants in county jails. The notes, kept secret until recently, were recorded from September 2008 to January 2013.
The cache of notes "reveals that jail special handling deputies recruited and utilized numerous informers," Assistant District Attorney Dan Wagner wrote in a motion Thursday. "The informers were often kept in a particular sector. In exchange for their information, informers were given favors by deputies such as phone calls and visits."
What's more, Wagner says, the log contradicts statements made by several witnesses, including police, and may also contradict some evidence previously presented in the Scott Dekraai case, the largest mass-murder case in county history.
Law enforcement authorities deploy informants to help bolster a case — a tactic that's perfectly legal, even when the snitch receives something in exchange. But Sanders alleges that in some Orange County cases, informants held recorded and unrecorded conversations with inmates who were already represented by lawyers, which violates an inmate's right to counsel. Prosecutors then took damning evidence gathered by the informants and presented it in court, while withholding evidence that could have been beneficial to the defense — which is a violation of a defendant's right to due process.
The log mentions informant names throughout and frequent informant interaction with "numerous" and "high-profile" inmates, Wagner writes. In the log, the deputies refer to various activities with inmates and informants as "plans," "capers" and "operations," and came up with "self-styled" code names for these activities like "Operation Okie Doke," the court documents read. The log also mentions outside law enforcement agencies interacting with the deputies who manage inmates and informants. Detectives who testified during the Dekraai case, according to the notes, also inquired about running "operations" within the jail.
The log sheds new light on interactions between Sheriff's Deputy William Grover and Fernando Perez, a Mexican mafia leader who later became a prolific informant for the county and had separate contact with both Dekraai and another man accused of murder, Daniel Wozniak, while in jail. This contact, which county prosecutors previously portrayed as coincidental, appears to be intentional, according to log entries.
Just weeks after his arrest, Wozniak was placed in the same housing tank as Perez -- who had been housed there just one day earlier. Then, just days before police interviewed Perez about conversations he'd had with Wozniak, a log entry from Grover indicates that he wanted the relationship between Wozniak and Perez to "marinate."
Grover had previously testified during the Dekraai hearings that "less than zero" of his time at work was spent dealing with informants. He said he couldn't remember any specific contact with Perez; further, he claimed he didn't know of any contact between Perez and Wozniak and had not given Perez any assignments to get particular information from other inmates.
The OCDA's office, which has been under fire for its involvement in mishandling evidence produced from the informant program, has said it had no prior knowledge of the log. In February, portions of the log began to surface when a sheriff's deputy turned over to a judge four years of personal notes related to a different murder case in the county.
Sheriff command staff has similarly said they had no knowledge of the log until Sanders issued the subpoena in search of further information in the Wozniak case and inquiries of staff led to its disclosure.
"As your sheriff, I take this issue seriously," Sheriff Sandra Hutchens, who was appointed in 2008, said in a statement Thursday. "It is important for the public to know that we have been responsive to all subpoenas, discovery requests and legal mandates based on our knowledge at the time."
Hutchens, who has already implemented new protocols surrounding the handling of jail informants, added that all jail staff were being retrained on "proper record-keeping procedures."
This is the second time Sanders has uncovered a trove of notes that sheriffs kept about inmates and withheld in violation of defendants' rights. Last year, after Dekraai pleaded guilty to shooting and killing his ex-wife and seven other people in a hair salon in 2011, Sanders discovered a database that the sheriff's department maintained on informants and inmates that may have been illegally concealed for decades.
Sanders' discoveries caused multiple murder cases in the county to unravel, even resulting in some accused murderers having their sentences vacated. Last year, the misconduct in the Dekraai proceedings led to Superior Court Judge Thomas Goethals ejecting the entire DA office from the mass murder trial. He then turned the case over to California Attorney General Kamala Harris, who is still investigating the allegations of misconduct.
Earlier this year, a group of former prosecutors and legal experts called on the U.S. Department of Justice to conduct a full investigation of the DA's office and the sheriff's department over the informant program.
Orange County District Attorney Tony Rackauckas has maintained that no one in his office intentionally behaved inappropriately in relation to the jailhouse informant program. He, too, has invited the DOJ to investigate his office's practices in that area.
It remains unclear exactly how many cases may have been affected by tainted informant evidence, but Sanders has argued that every case involving a jailhouse informant in Orange County over the last 30 years deserves to be re-examined.
OCDA is now reviewing the log further to determine if any other cases are affected by its contents and need to be turned over as evidence. They've also handed the log over to the state attorney general to be reviewed as part of her ongoing investigation.
"After contesting the very existence of a jailhouse informant program in Orange County for years, today the District Attorney's Office was left with absolutely no choice but to face up to critical facts it had formerly disputed and indeed derided," Laura Fernandez, a senior Liman Fellow at Yale Law School who studies prosecutorial misconduct around the nation, told The Huffington Post. "Still more striking, however, is the OCDA's galling suggestion that it be trusted to sort things out moving forward."
Popular in the Community