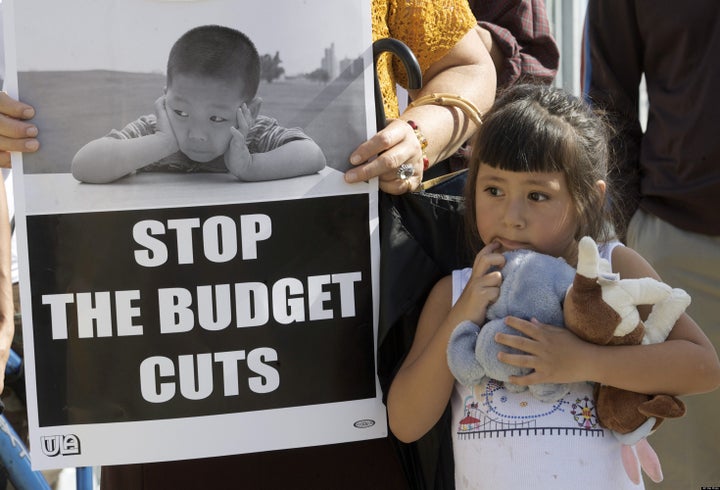 Fed up with what they called "stall tactics," the teachers union at the Capistrano Unified School District has gone on strike.
It is the first teacher strike in the state this year and the first in Orange County in a decade, according to the Orange County Register. All 56 district schools will remain open but with drastic changes, as some classes will be canceled.
Sports, drama and most after-school activities will also be canceled, according to the school district's website. School buses won't run, except to transport special education students as required by federal law. All high schools will have a shortened day. Elementary and middle school will be on regular schedule, however.
Just hours earlier, it appeared the months-long impasse between the district and the union had de-escalated.
But union President Vicki Soderberg told the Register that final straw occurred for teachers when the school board continued to be "ambiguous" about agreeing to their compromise offer.
It is unfortunate that the board wants chaos instead of clear communication. It has never been the teachers' goal to strike, but if it takes walking the picket line to bring the board to a place of clarity and mutual respect, then teachers have no choice. We must stand firm for our profession, for our students, and for the long-term stability of the district.
In a letter to union leaders, Capistrano Unified attorney John Rajcic said was willing to meet but could not agree to the teachers terms upfront. The terms were:
1. Make the 10 percent permanent salary and benefit cuts temporary.
2. Promise not to increase class size.
3. Restore salary, unpaid work days and benefits cuts if unforeseen funds are received.
4. Implement already-agreed-to contract language concerning working conditions and the transfer of teachers.
Rajcic said in the one-page letter:
Pre-conditioning a return to the bargaining table upon the acceptance of a negotiation proposal backed up by a threat of a strike constitutes, among other things, an unfair labor practice.
It isn't clear how long the strike will last. School officials have hired private security to make sure protesters don't disrupt traffic, according to the Register.
Capistrano is the second largest school district in Orange County, serving approximately 52,000 students.
Since June 2009, teachers and the district have been discussing pay and benefits. But those discussions became heated after a March 31 school board decision to impose a permanent 10 percent pay cut on all 2,200 teachers.
Union leaders favored a plan calling for a 6.32 percent pay cut, plus larger class sizes that would lead to the layoff of about 70 educators. But the district insisted on a 10 percent cut and refused to budge. This year alone, CUSD faces a budget shortfall of $34 million. Local board trustees say the 10 percent permanent reduction is crucial to salvaging the district's long-term health.
Last week, an estimated 7,412 students skipped school as part of a "sickout" to protest the pay cuts on teachers. The California Teachers Association has accused CUSD of trying to use the statewide budget crisis to crush the local teachers' union.