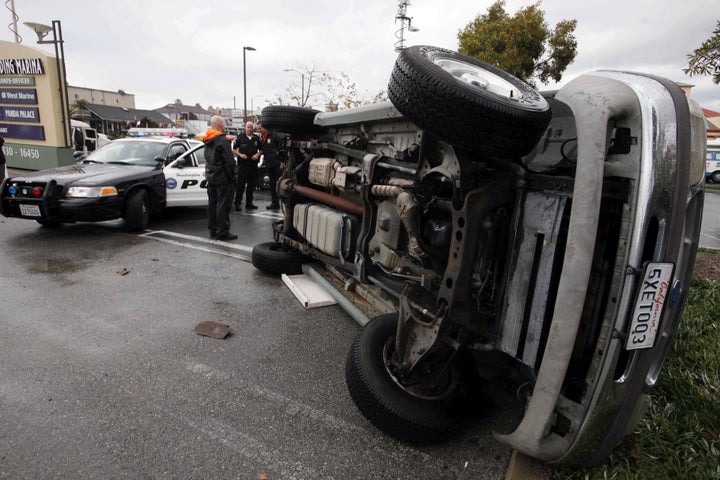 Experts are still analyzing what took place, but the Los Angeles Times confirmed that a storm "with tornado-like strength pounded the Southern California coast" this afternoon. Witnesses reported seeing a tornado touch down in Sunset Beach, lift boats out of the water and come on shore.
Twitter users have been commenting on reported Orange County tornado sightings.
@danni38b0i: Ma co-wrkrs said they saw a tornado towards westchester nd got it on camera
@LiZztheHairWiZz: there was a tornado in costa mesa, cars flipped & some roofs torn ohh man =/
One Twitter user had some fun with the news.
@mr_devoe: Inside the L.A. tornado. Feeling dizzy. Very wet. Trying to avoid flying debris. Just saw a woman with red sparkly shoes carrying small dog.
The L.A. Times also reported major street flooding in San Pedro and Long Beach, and surging waves in Huntington Beach.
KTLA captured footage of the strong storm and had live reports from the ground:
One California local captured this video of a mudslide yesterday:
Related
Popular in the Community