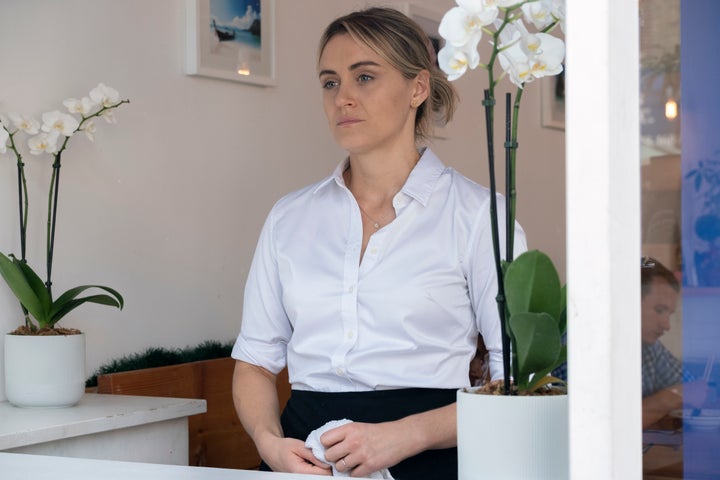 What's up: This is the final season of "Orange Is the New Black," one of Netflix's first Original shows to earn massive popularity and Emmy nominations. In this season, the show's initial protagonist, Piper Chapman, reckons with life outside of jail, while still maintaining ties to her wife and others inside the prison. Guard and prisoner relations remain terrible, as the inmates try to survive setups, hatred and violence from the employees. Gone are the easy smiles of the low-security prisoners of the first season. Now everyone has dealt with too much and life has less hope.
Sum-up: The seventh season begins with a few ultra-bleak storylines. "Orange Is the New Black" is a show that competed in the Comedy categories at the Emmys until 2015, when the show switched to Drama. So "Orange" may seem a bit alien to those who skipped a few seasons. This pivot deserves praise, though, for highlighting the terrible conditions and ethical atrocities of American prisons. Beyond the storyline, the creative team behind "Orange" created a crowdfunding campaign for nonprofit advocacy groups that work on criminal justice reform. Any show that can credibly get a large audience to care about one of America's worst problems should be lauded.
Heads-up: To break up the dour storylines of this new season, the show relies on a couple of cliché fixes ― a heavy dose of scatological humor and occasional narration of inner thoughts from main characters. After seeing the show "Fleabag" take the inner monologue conceit to a brilliant, logical conclusion earlier this year, the inner monologue use in "Orange" seems extra lackluster. Also, the show has so many characters now that, when each episode jumps constantly from character to character, it can be hard, as a viewer, to get lost in any particular storyline.
Bonus: Creator Jenji Kohan had a spoilery interview with Vanity Fair, in which she said she once considered ending "Orange Is the New Black" with a meta joke. The series originally started as an adaptation of Piper Kerman's book "Orange Is the New Black: My Year in a Women's Prison." Kohan thought about having the show end with the Piper character creating a show about her experience.
"I mentioned it to my 13-year-old over dinner, and he's like, 'No, you can't end the show like that!'" Kohan said in the Vanity Fair piece.
Read on for more recommendations and news from the week.
And if you want to stay up to date with what to watch on a weekly basis, subscribe to the Streamline newsletter.
Here's the trailer:
And here's a recap of the first six seasons:
What Else Is New This Week On Netflix
"Inglourious Basterds" ― Presumably to go along with Quentin Tarantino's theatrical debut of "Once Upon a Time in Hollywood," this great 2009 Tarantino movie about World War II joins the service.
A Couple Of Netflix News Stories From This Week
1. Netflix canceled "Tuca & Bertie" and I'm mad as hell. I recently named that the second-best Netflix Original show of 2019 so far (behind "Russian Doll") and I didn't even consider the possibility Netflix wouldn't renew. Read creator Lisa Hanawalt's Twitter thread about the cancellation and her own reaction.
2. "Designated Survivor" also got canceled. Guess it wasn't truly the designated survivor ... of cancellations.
"The Great Hack" (Netflix Original)
"Another Life" (Netflix Original)
"Workin' Moms" (Season 2, Netflix Original)
"Boi" (Netflix Film)
"The Exception"
"Girls With Balls" (Netflix Film)
"My First First Love" (Season 2, Netflix Original)
"Orange Is the New Black" (Season 7, Netflix Original)
"The Son" (Netflix Film)
"Sugar Rush" (Season 2, Netflix Original)
"The Worst Witch" (Season 3, Netflix Family)

Related