All those eyes and mouths that make up the "Orange Is The New Black" opening credits are from real women, not actors.
Set to Regina Spektor's "You've Got Time," the credits are a montage of smiles, frowns, glares and stares of formerly incarcerated women, and other prison mainstays like barbed wire, fingerprinting, handcuffs and more.
Gary Bryman, executive producer at TCG, said the original idea was to present the credits from the lead character's point of view, to show the surreal contrast of the "hard, cold reality of her new imprisoned life against the imagined luxuries of her previous life."
At Kohan's request, that approach morphed into something else entirely. "Thomas directed each woman to visualize in their mind three emotive thoughts: Think of a peaceful place, think of a person who makes you laugh, and think of something that you want to forget. He apologized ahead of time for the last question but found it was incredibly effective in evoking a wide range of unfortunate memories," Bryman told Co.Design.
Netflix confirmed the credits do not feature actors, just women who were incarcerated.
"Orange Is The New Black" Season 1 is streaming on Netflix.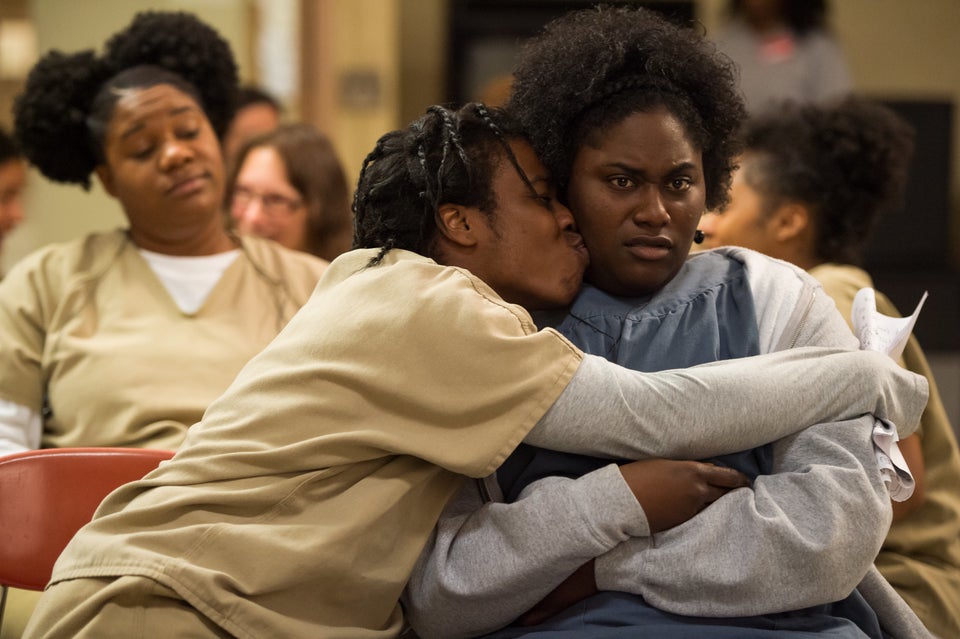 "Orange Is The New Black"
Related
Popular in the Community