Uzo Aduba, Natasha Lyonne and Samira Wiley know exactly how to answer some very boring and very sexist interview questions.
The three "Orange Is The New Black" stars sat down with Brazilian comedian Rafael Cortez on June 15 at a Netflix junket and reacted to his sexist questions like the champs that they are. From Aduba's face to Lyonne's fierce response to a seriously sexist question -- it's clear these ladies don't take sh*t from anyone.
Telling by their faces, the women were a bit taken aback at first:
Cortez begins the interview by asking Aduba if she thinks the series needs "a guy inside the jail with [her] doing things that just one guy can be able to do." When Aduba quickly points out that there are indeed men in the show, Cortez replies: "No I mean guys, men, roar! Do you see my muscles? Would you like to see?" To which she says, "No."
He continues on his weird, sexist, ambiguously satirical interview when he asked Lyonne and Wiley if their beauty gets in the way of their work. Lyonne was definitely having some trouble answering the question -- or for that matter, believing it was even real. "I feel like [the question] is accidentally maybe a little bit misogynistic," she told Cortez.
"Despite great beauty on the show, everybody is professional and talented and very capable," Lyonne went on. "So I don't think that really anybody is really thinking about something as meaningless as their beauty when they're at work or certainly not this show."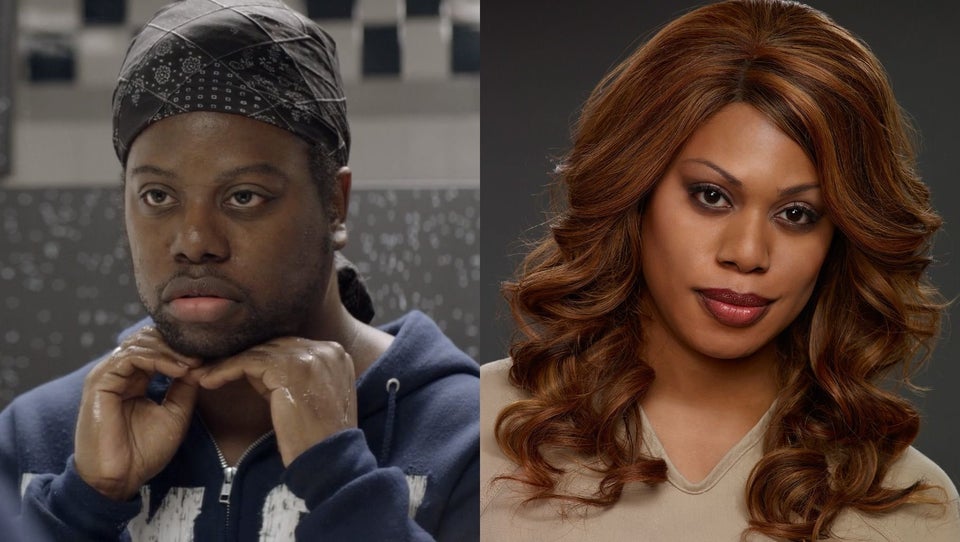 Things You Didn't Know About Orange Is The New Black