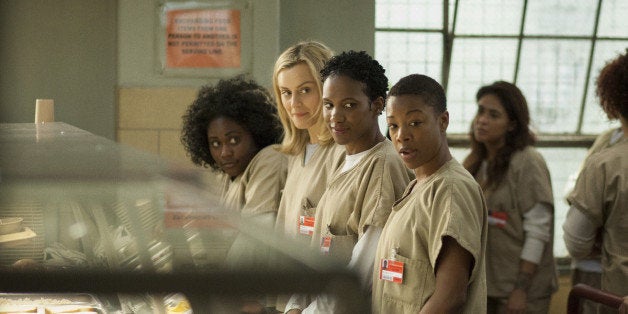 When "Orange Is The New Black" premiered in June 2013, most of us had no idea how delightful it would be. Perfectly written, hilarious and culturally relevant, the series chronicling a diverse group of women behind bars proved to be a feminist triumph.
The show passes the Bechdel Test with flying colors. The male characters are either punchlines or morally reprehensible gatekeepers of sexism. The first season's plot lines recognized transgender identity, sexual fluidity, race relations and the triumphant potential of sisterhood. Plus, women of color were not only represented, but were the heart of the show.
Most of all, these women are fierce. As we gracefully cancel weekend plans (there is a cold going around...), buy some popcorn and prepare to settle into our binge-watching detention centers, here's a reminder of 14 times the women of "Orange Is The New Black" were seriously badass, in all their uncensored glory.
1. When Suzanne threw her pie at Alex for messing with Piper, weaponizing prison food for all that it's worth.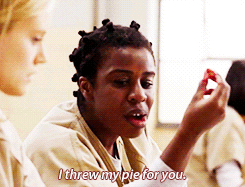 2. When Taystee supported #freethenipple without even realizing it.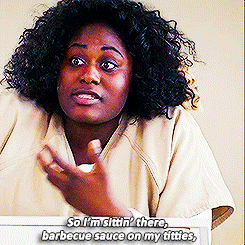 3. When Piper called Counselor Healy out for fetishizing lesbians and managing the prison based on his own jealously.
4. When Sophia swallowed Healy's bobble head to create an "emergency" situation so she could talk to a doctor about her hormone dosage.

5. When Taystee demanded that Flaca respect the ice cream hierarchy...

6. ...And kept others from violating sacred literature.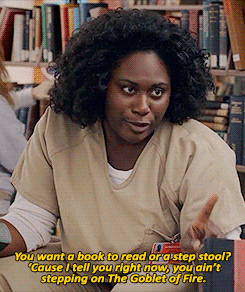 7. When Taystee called out Tiffany "Pennsatucky's" racist bullsh*t.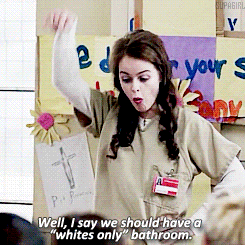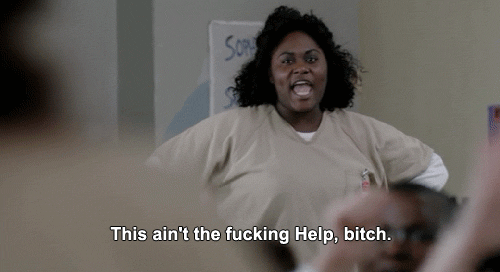 8. When Piper nailed Larry for misrepresenting her experience in his New York Times column. We're the protagonists of our own stories, ladies.

9. When Sophia courted an aging nun for estrogen pills. As if being a woman wasn't tough enough already.

10. When Piper got super real with a delinquent teen.
11. Piper's perfect reaction to Luschek's sexist dismissal of her opinions. AMEN.

12. When Morello, under serious intimidation, wouldn't tell antagonistic prison guard Mendez how contraband was coming through the kitchen.
13. When Red flushed the drugs Mendez smuggled into the prison down the toilet.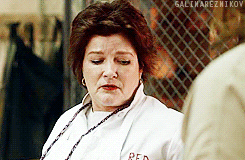 14. When Piper petitioned to get Pennsatucky out of the hellish psychiatric ward, despite their differences.
Has there ever been a set of more lovable badasses?

CORRECTION: A PRIOR VERSION OF THIS ARTICLE REFERRED TO THE CHARACTER LARRY BLOOM AS "HARRY."
Related
Before You Go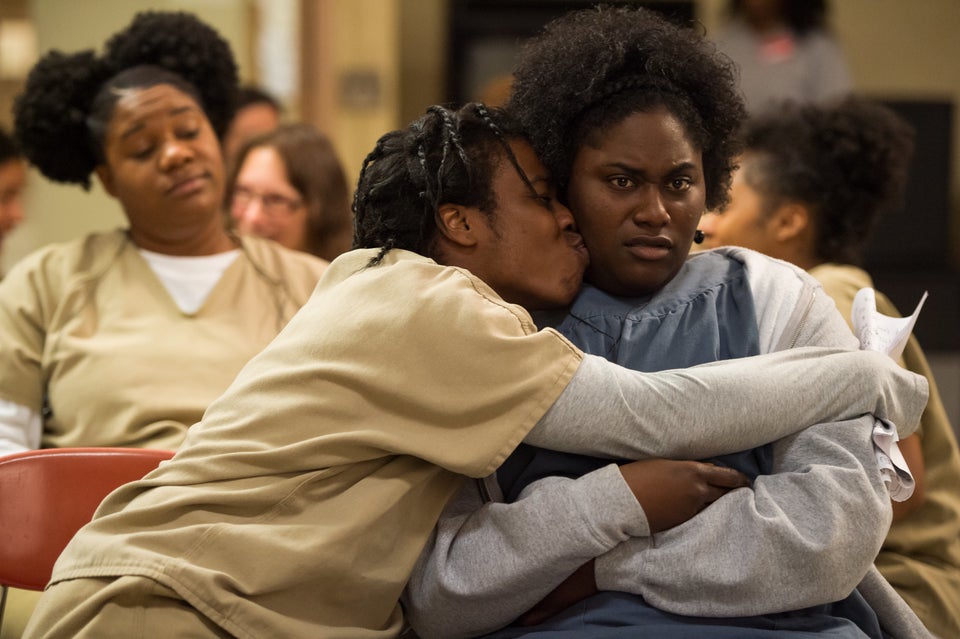 "Orange Is The New Black"
Popular in the Community