There are a multitude of useless kitchen gadgets on the market, from banana slicers to pickle pickers. But sometimes, one truly magical gadget catches your eye ― a tool so useful you wonder how you ever lived without it.
Once you watch the Pelamatic seamlessly strip the skin right off an orange, you'll never want to go back to picking off patches of peel again.
Seriously, have you ever seen anything so beautiful?
Silver loves to make big batches of fresh-squeezed orange juice, but peeling oranges by hand often left him with a huge mess and cramped fingers.
"With my Pelamatic I can do 16 oranges in about 8 minutes," Silver told HuffPost. "No cramped and orange smelling hands."
Silver said he bought his orange peeler for a whopping $140. Because the Pelamatic company is based in Valencia, Spain, he explained, half the cost was shipping. (Pelamatic has an Ebay shop through which U.S. residents can purchase the machine for about $63; shipping is currently listed as approximately $69.) Despite the hefty price tag, Silver feels the Pelamatic Orange Peel is worth every penny.
"It's definitely worth it to me and I would recommend it if you're OK with the high cost," he wrote in a Reddit comment. "I peeled 10 oranges with it last night but I could have sat there with 100. It was so satisfying to use."
The Pelamatic also handles potatoes, apples, tomatoes and more. Watch the machine in the video below and prepare to be hypnotized as it expertly shaves down a blood orange and kiwi.
If you emerge from your hypnotic trance with a strong desire to peel some fruit, you can purchase this miraculous machine here.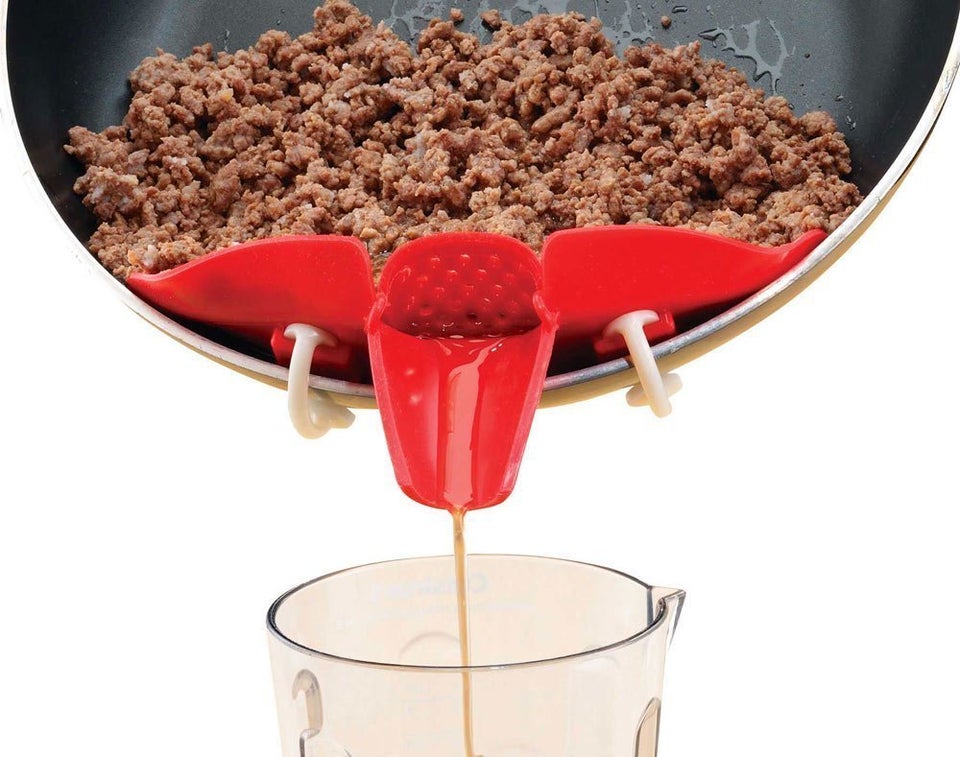 Kitchen Gadgets That Solve All Problems