 On this day, 45 years ago, three men were killed and 27 were wounded on the campus of South Carolina State College in a violent series of events that would become known as the Orangeburg Massacre.
According to The New York Times, on February 6, 1968, a group of students sought to integrate a local bowling alley that, at the time, only served whites. The alley's owner turned them away and called the police, leading to an encounter with officers which left some students bloodied and others needing to be sent to the infirmary at South Carolina State's campus nearby.
Two days later dozens of students gathered at the school, setting a bonfire in protest of the students' treatment by the bowling alley and brutalization by police. The fire department arrived, as did many officers, but what happened next remains unclear.
The officers then fired into the crowd, killing Delano Middleton, a high school student visiting the campus; Sam Hammond, who played football for the college; and Henry Smith, an ROTC student who was hit five times. 27 others were wounded.
In the subsequent trials and hearings related to the incident, no evidence of the protestors being armed was ever presented and none of the nine officers charged with crimes related to the shootings were ever convicted of any wrongdoing.
Scholars and men who survived the massacre have since expressed disappointment that what happened that night was never given the same kind of attention as other similar incidents on college campuses -- namely, The Kent State Shootings.
On this day, as we continue our Black History Month celebrations, we remember Delano Middleton, Sam Hammond, and Henry Smith. Their sacrifice lives on as an important reminder of how long and winding the road toward freedom and equality is in the United States of America.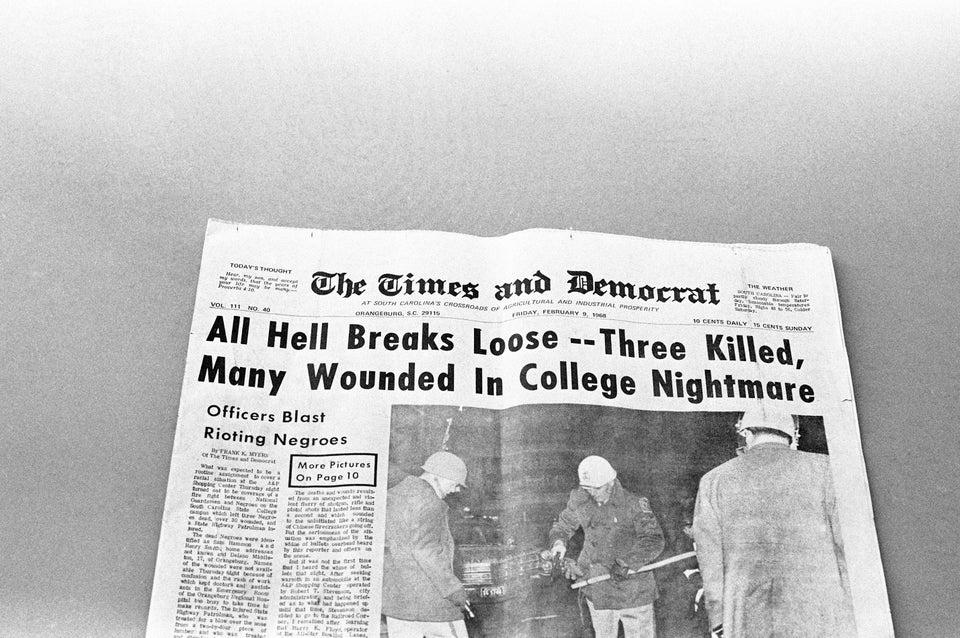 The Orangeburg Riot