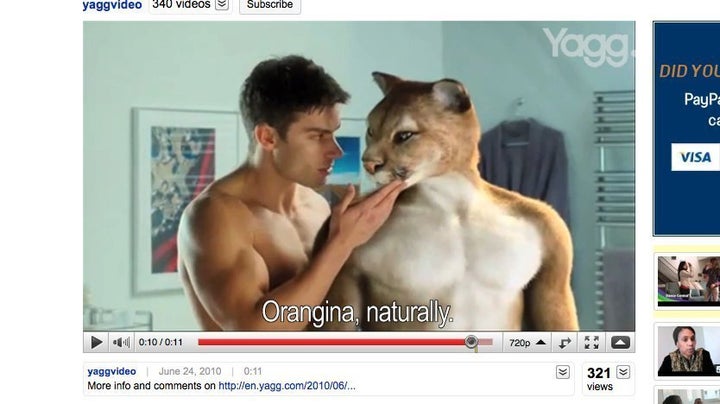 Orangina has released a bizarre ad in France that we're not quite sure what to make of.
The orange soft drink, perhaps looking to build on the controversy created from the gay-friendly McDonald's ad a couple months ago, is marketing itself as not just a delicious drink but also the perfect aftershave. That is, if you're a gay cat (cougar) with a human body and a muscular boyfriend who likes to caress your newly-shaven whiskers.
The commercial has been banned from French television for being too "polemic." What do you think, does this ad make any sense at all?
Popular in the Community