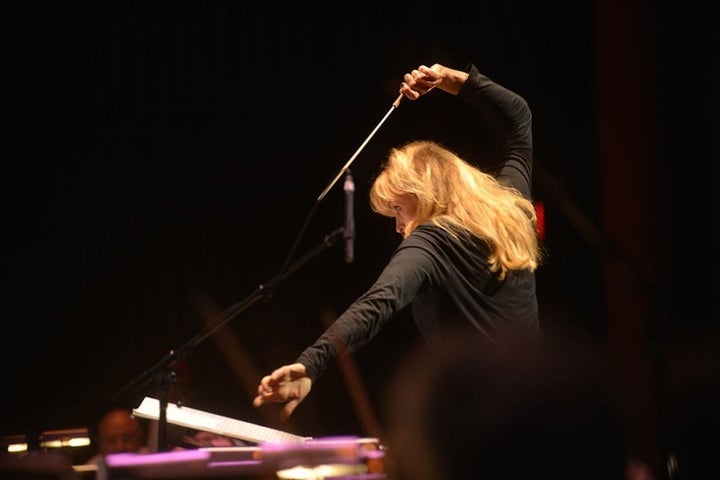 By Joanne Sydney Lessner ZEALnyc.com Contributing Writer, September 30, 2017
When Amy Andersson returned to New York after several years conducting concerts across Europe and North America, she founded Orchestra Moderne NYC with a very clear mission: to create an orchestra that is fully integrated into the life of New York City and fosters a collective understanding of political and social trends.
"Thinking about the many orchestras I'd conducted, I realized there was a glaring lack of diversity among the players," says Andersson. "They're not reflecting fully the communities they perform for. There's a disconnect there. Now is the time and New York is the perfect place to create a new orchestra that reflects diversity and performs music that's culturally and socially relevant."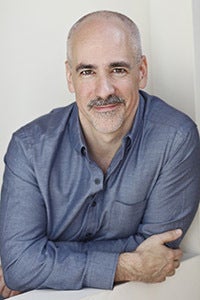 Orchestra Moderne NYC's inaugural concert at Carnegie Hall on Saturday, October 7, 2017, entitled "The Journey to America: From Repression to Freedom (Part 1)," celebrates the legacy of immigration and looks toward the future. The program features Peter Boyer's Grammy-nominated "Ellis Island: The Dream of America," which showcases projections from the Ellis Island Immigration Museum as seven actors read stories selected from the Ellis Island Oral History Project. Soloist Momo Wong plays the world premiere of Steven Lebetkin's Violin Concerto, while "Overture to Light" by Emmy-winning composer Lolita Ritmanis and Aaron Copland's "Fanfare for the Common Man" round out the program.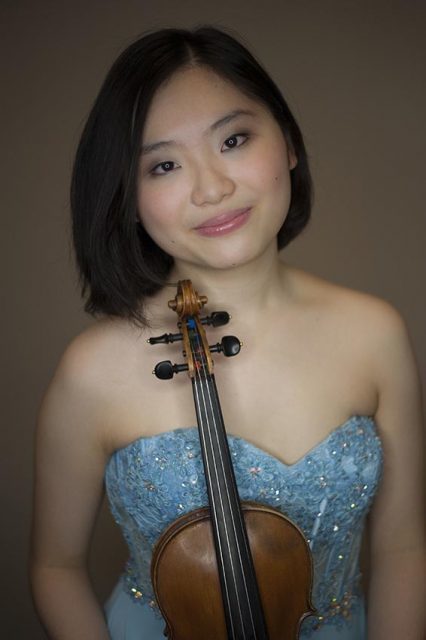 "Immigration is a hot button issue," Andersson points out, "so let's talk about it through a dialogue with an orchestra. My hope is that the program will stimulate conversations that are maybe difficult to have. I want people to leave the concert hall with the idea that orchestras can connect to current events. This is a perfect opportunity for classical music to shake the dust off its programming and become an active, viable part of the community. By taking a stance on social justice and doing a program on immigration, I hope we'll encourage other orchestras to be movers and shakers."
Andersson's vision includes outreach to female and minority composers, as well as a concentrated effort to attract and engage millennial audiences. "Journey to America, Part 2" will feature a major symphonic commission from an African-American composer, and Andersson plans to program, among other pieces, orchestral arrangements of video game music, a genre she learned to appreciate while touring.
"These are lush, expansive orchestral scores worthy of performing," Andersson says. "They can be Wagnerian in scope sometimes, very eclectic, anything from very dramatic and dark to sentimental and tender. The music is synced with the visuals that accompany the games, and the camera often goes into the orchestra to show the players. In the age of Twitter and Instagram, this really appeals to the need of young people to have an interactive, complex concert experience. That is where we're headed—that's where we are."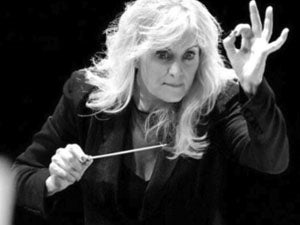 Orchestra Moderne NYC, Saturday, October 7, 2017 at 8pm
Carnegie Hall, Stern Auditorium/Perelman Stage
57th Street and 7th Avenue, New York, NY
CarnegieCharge: 212-247-7800
Subways: N/Q/R to 57th Street; A/B/C/D/1 to 59th Street / Columbus Circle
For more information and to purchase tickets click here.
Joanne Sydney Lessner is a contributing writer for ZEALnyc where she writes about classical music and theater.
Popular in the Community