 Any Mormon women hoping to raise the issue of female ordination in The Church of Jesus Christ of Latter-day Saints may have a long road ahead of them.
A Mormon church official notified the women's advocacy group, Ordain Women, that it would not be granted tickets nor allowed to protest in Salt Lake City's historic Temple Square during the faith's general priesthood meeting on April 5, The Associated Press reported on Monday.
Women in the Church, by a very large majority, do not share your advocacy for priesthood ordination for women and consider that position to be extreme. Declaring such an objective to be non-negotiable, as you have done, actually detracts from the helpful discussions that Church leaders have held as they seek to listen to the thoughts, concerns, and hopes of women inside and outside of Church leadership. Ordination of women to the priesthood is a matter of doctrine that is contrary to the Lord's revealed organization for His Church.
Moody went on to affirm the purpose for the April 5 meeting, which she says is "designed to strengthen men and boys as they receive specific instruction about their roles and responsibilities." Moody invited Ordain Women to attend a parallel meeting designed for women and girls, taking place on March 29.
In her letter, Moody also urged Ordain Women not to protest in the revered Temple Square for fear it would detract from the session. Kate Kelly, a human-rights attorney in Washington, D.C. and one of the group's founders, found this to be a particularly harsh blow.
"If we are excluded from even walking on hallowed ground and the Temple," Kelly told AP, "it will be very, very, very devastating to a lot of women who feel so excluded and so marginalized."
The church's move to deny Ordain Women access to the meeting may have served to escalate an otherwise peaceful disagreement, some say. From The Salt Lake Tribune:
The church "has regretfully upped the ante," said Steve Evans, a Salt Lake City attorney and Mormon blogger. "If it not only refuses entry to these women but also forces them off of Temple Square, the church may inadvertently send the message that it feels threatened by the Ordain Women movement."

It's also a "PR disaster for the church," said Kristine Haglund, editor of Dialogue: A Journal of Mormon Thought. "Goliath is never going to get better press than David — the optics are terrible."

And unnecessary, she said, given that Ordain Women had announced that April's conference would be the second and final time the group planned to seek priesthood tickets.
The LDS Church has shown signs of moving toward gender equality in recent years -- something Moody also pointed to in her letter. In October 2012 the church lowered the required age for female missionaries from 21 to 19, prompting thousands of women to sign up. (Mormon men can become missionaries at age 18.)
Even if many Mormon women are drawn to missionary work, though, a majority still do not believe women should be eligible for ordination in the LDS church. According to a 2011 Pew Research study, only 8% of Mormon women answered "yes" to the question: Should Mormon women who are dedicated members of the LDS Church be ordained to the priesthood? Oddly enough, 13% of Mormon men answered "yes" to the same question.
CORRECTION: In a previous version of the article the LDS Public Affairs spokeswoman was incorrectly referred to as Jessica Mooney.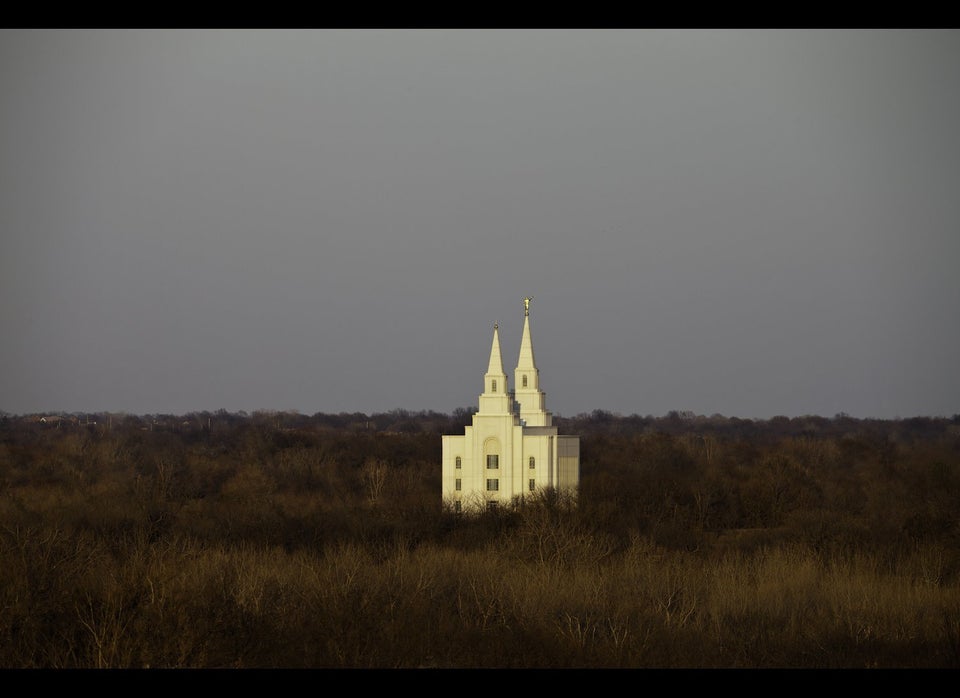 Inside a Church of Jesus Christ of Latter-day Saints Temple