As crazy as this sounds, watching BRAVO shows like The Real Housewives of ... got me through many long and restless nights during my battle against stage III colon cancer. There were countless hours, days, and sometimes weeks when I was trapped in a hospital bed with very little to do. Too, too many times I couldn't eat or drink, but oh, how I did love watching my favorite shows on Bravo. The shows were and still are just so dramatic -- the clothes, the parties, the careers (or lack thereof) -- truly, I find its entertainment at its best.

Obviously, I'm not the only fan watching the Real Housewives franchise, which has totaled 670 episodes including spin-offs. For over 46 seasons viewers have enjoyed The Real Housewives of Orange County, New York City, Atlanta, New Jersey, and Beverly Hills. Let's face it --The Real Housewives are a guilty pleasure for millions of Americans, both male and female. Not to mention, how many fans are following their favorite housewives on Facebook, Instagram, Twitter -- even Snapchat.
I believe the "real housewives" are just women like the rest of us, but with better clothes! Okay, much better clothes. And since the original housewives of Orange County hold up oranges and the Atlanta ladies hold up peaches, I felt it appropriate that the symbol for ordinary housewives should be the onion. So, why'd I pick an onion? Sure, "An onion can make people cry, but there's never been a vegetable that can make people laugh." (Will Rogers) And while onions bring tears and bad breath, they also add flavor to everything that might ordinarily be dull and tasteless. Onions get a raw deal! Honestly, don't we all take for granted that there is beauty in the ordinary?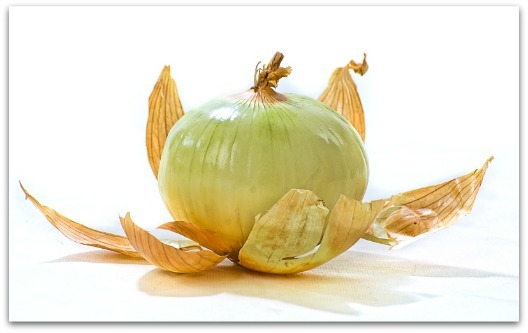 And you know who else loves onions? Shrek does, because onions have layers. Ogres have layers. And yes, housewives, even ordinary ones have layers! And I'm not just saying this because I'm Princess Fiona, which of course, I am. But really, and truly, within every ordinary housewife there's an extraordinary woman with a tale to tell. Each has a story that lies just below the surface, somewhere between caring for and educating children, cleaning, cooking, and prioritizing their relationships and family's needs. Their secrets are much like yours or mine, and in reality, add up to hidden truths.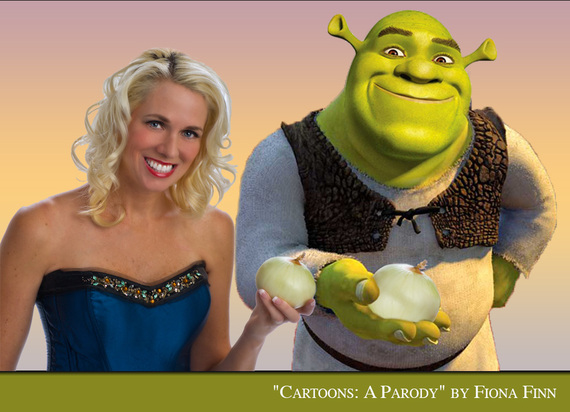 Maybe that's why I love reality TV, because I see a common thread or connection to another person who is also suffering. Even the Real Housewives of Bravo are living with sadness and stress brought about by real life. Yes, I consider myself an ordinary housewife and after enduring abuse, divorce, bankruptcy, and being abandoned by my husband during my cancer diagnosis, I decided to share my extraordinary story. Which I sum up in this original poem...
Once upon a time
There was a girl who loved to rhyme.
No fairy tale her life would be.
The girl grew up, she's mom to three.
Diagnosed with cancer stage three!
Crushed by thee who propose on knee?
Difficult, she won't disagree,
To heal she uncovered the key:
Positive thoughts helped set her free.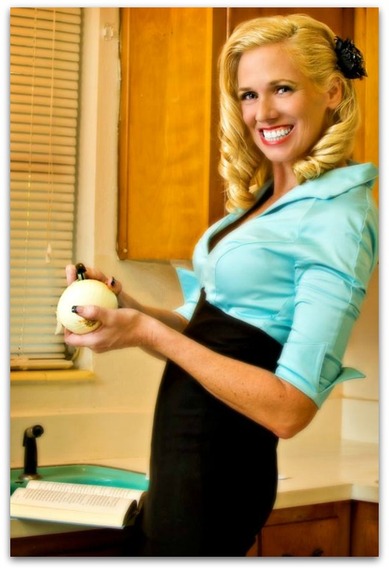 In lots of ways, writing a memoir is similar to having aired your intimate secrets on national television. I guess, in today's world it can be quiet fashionable to allow others to walk a mile in your high heels. But for me, the process of writing RAW: One Woman's Journey through Love, Loss, and Cancer was like skinning an onion, so much so I bled. Each layer of myself I peeled back, took time, but finally I realized if I was going to be really raw and uncut, then I have to leave everything on the table. So after spending more than three years on a bathroom floor, crying uncontrollably about my health or love life, I finally came to the conclusion that only raw onions should make people cry.
By now you've come to realize that I chose the onion because of its figurative and literal meanings. And as a food, onions are a secret nutritional superstar that not only block cancer dramatically, but lower cholesterol, thin the blood, and ward off illness. There did come a point, when I finally got up off the bathroom floor, dusted myself off, and became conscious of the fact that cancer can't stop me or you from feeling like a princess. It didn't matter that I had fallen down seven times, what counts is that I stood up eight!
REAL LIFE. REAL NEWS. REAL VOICES.
Help us tell more of the stories that matter from voices that too often remain unheard.