We can't fall any further
If we can't feel ordinary love
And we can't reach any higher,
If we can't deal with ordinary love.
- U2
To be a Mandela is to understand the longings of the South African people. That is the first thing I learned when I set out to portray Nelson Mandela, the new nation's founding leader and inspirational visionary, in Mandela: Long Walk To Freedom.
So when I saw Winnie Mandela last week, and she tells me that her nation is united in the hope that the song for that film, "Ordinary Love," is in that envelope on Academy Award night, I fully accept that truth.
"Ordinary Love" is no ordinary song, as President Mandela was no ordinary man. Everyone has a sense of who Mandela is -- be it his nobleness, his white hair, his calming yet commanding voice. It wasn't until I read the letters -- the personal and emotionally charged exchanges between Madiba and Winnie during his imprisonment that I gained a deeper understanding of the other side of Mandela: Mandela the vulnerable. Mandela the raw. Mandela, the man in love -- in love with one woman and in love with a nation.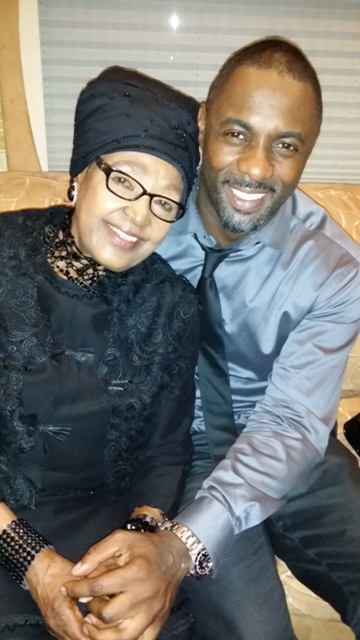 "This song," Winnie said to me, "carries our thirst for freedom and peace and unity on its wings. A great voice like that of Nelson Mandela, is never silenced. "
To hear this song is to understand why some oppressors fear music as much as they fear their people's cries in the street. Music, such as that which U2 contributes to the world, and wrote for our film, can move mountains and continue our evolution towards freedom and unity. Through "Ordinary Love," Bono and U2 captured the passion of a yearning people.
And I think there may be another South African up above listening to the music and hearing his own voice being carried along in the joy that only music brings.
REAL LIFE. REAL NEWS. REAL VOICES.
Help us tell more of the stories that matter from voices that too often remain unheard.