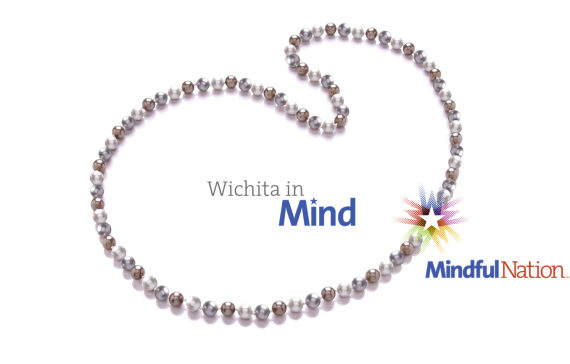 It feels so much like déjà vu as I reminisce the devotion of a group of everyday people from Wichita, KS. Approximately 28 years ago, a similar group of people raised their hands, came together to change the trajectory of their community's future, and rewrote their legacy. The initiative that I fondly remember, called 'Operation Go Ahead', was spearheaded by a group called The 21st Century Council in Lawrenceburg, TN. Unfortunately, their heroic accomplishments cannot be searched on Google as it happened before the advent of the modern web.

In 1987, a group of concerned citizens realized that their county was falling behind in economic terms and needed something to steer them away from despair and into prosperity. So they came together and formed a council to look at the economic issues plaguing the county and to identify solutions. Here was a county in the United States with 57% functionally illiterate people. I was told that the definition of functional illiteracy was one's inability to operate at fourth grade English.
Having come from India just a few years prior, it was extremely hard for me to accept this reality. So, I jumped into the project with all my heart to make a difference. Given my background as a multimedia producer, I was able to create a compelling multi-projector show that captured the sentiments from over 150 everyday people as they answered three simple questions--is there a problem in our county; what's a possible solution; and how do we get there? Long story short, after 110 showings of the production, over $400,000 from the local citizens was raised with only $107,000 contributed from corporate donors to build a technical college in their county.
I feel so blessed to partake in a similar challenge once more in Wichita and gives me great joy to think that I have yet another opportunity to make a difference in our world. When I left my corporate position as a Chief Operating Officer in 2013, it was the first time that I did not have a plan. I had some ideas of doing some speaking and workshops, but no real plan. It was also the first time that I had overcome my fear of poverty and courageously ventured into the unknown.
For those who don't know, it was just three weeks after I quit my job that I was asked by Congressman Tim Ryan to start and run the Mindful Nation Foundation. We launched it at Wisdom 2.0 in February 2013. After exploring all the reasons why we should start this foundation and how we could be relevant, I decided that we should play the role of the string in a pearl necklace. We would bring all the pearls together to make a beautiful necklace that would otherwise be strewn all over the floor. While the string is largely invisible, it does play a crucial role. We have many pearls in our nation, many of them small and some big - still largely unknown like the Center for Mind Body Medicine, whose mission is to teach thousands to heal millions.
We have been really busy since our presentation at Wisdom 2.0 as it sparked great interest from several attendees. Both, Tim Ryan and I mentioned that we simply could not build a mindful nation if only folks from San Francisco and New York adopted such practices. We highlighted the need for its acceptance by the mainstream in the heartland, and one individual who was in the audience made a careful note.
A few days later, I received an email from Dr. Mike Duxler, an associate professor of social work at Newman, a Catholic university in Wichita, KS, saying that he was in the audience and from the heartland. He shared how a group of concerned citizens had been working together for several months to bring more mindful practices to Wichita and change the legacy of their city. His request was so earnest and his commitment so strong that I agreed to engage with him and his team in Wichita in March. After presenting via video conference to a group of about 25 senior leaders of Wichita, we agreed to mobilize an organized effort and launch the 'Wichita in Mind' initiative.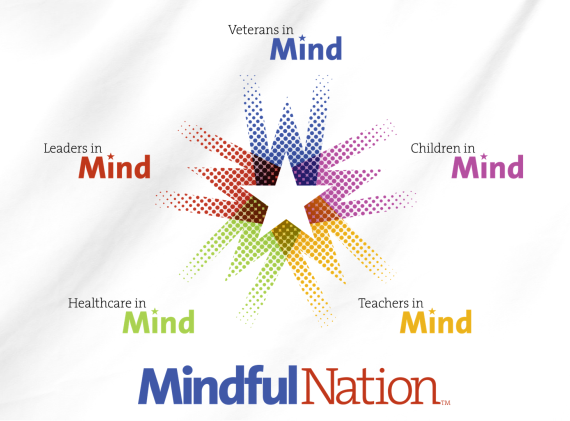 The 'Wichita in Mind' initiative is designed to demonstrate the promise of our 5 pillar strategy of building a Mindful Nation. Wichita would serve as a test-bed to showcase the transformation of a city of over 300,000 people. I made the trip to Wichita a few weeks later and diligently got to work with the amazing volunteers to create an executive team supported by project teams and experts from a variety of disciplines. I helped organize a two day community visioning workshop over the Memorial Day weekend and about 40 people participated in the sessions. During the workshop, all the challenges that the community was facing were discussed and the priorities rose to the surface. We were amazed that they matched the 5 pillars so well including in terms of the priority of each challenge.
One of the strategic decisions made was to explore other options other than launching large scale programs that cost a lot of money to organize and support the various groups such as Veterans or Teachers. Instead we would work with existing programs and channel our candidates to their programs.
My vision for the Mindful Nation is to create a network that brings various solution providers in front of those in need supported by the right resources and champions to execute viable and sustainable initiatives. The power of intention is so beautifully expressed in the progress and milestones accomplished with little or no resources. Together, we can make a difference.
"If you help them see it, they will build it".
Calling all HuffPost superfans!
Sign up for membership to become a founding member and help shape HuffPost's next chapter