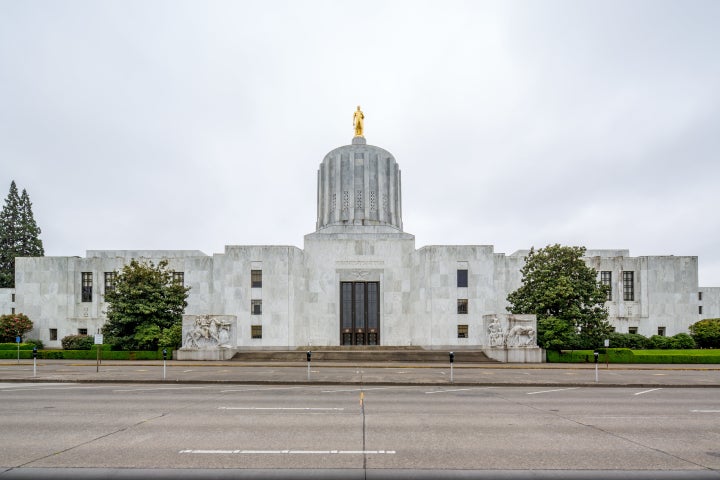 Voters in Oregon rejected a highly contested constitutional amendment that would have banned state funds from being used for most abortions, thwarting what would have been a sharp turn for a state with largely progressive policies on reproductive rights.
Measure 106, which was proposed by anti-abortion activists who had unsuccessfully tried to get the initiative on the ballot in several prior election cycles, faced fierce opposition from reproductive rights advocacy groups.
The amendment would have prohibited state funds from being used toward abortions ― with exceptions for rape, incest and if the pregnant woman's life was in danger ― and potentially would have limited abortion access for Medicaid recipients and public employees.
Oregon is one of 17 states that allows low-income women to use state Medicaid funds for abortion access if the abortion is deemed "medically necessary."
Voters in two other states, Alabama and West Virginia, considered anti-abortion constitutional amendments in Tuesday's midterm elections.
Both states' ballot initiatives went further by asking voters if they would approve language that would strip away a woman's right to an abortion under the states' constitutions. Alabama's initiative also included language affirming that the state respects "the rights of unborn children."
Popular in the Community