This week, the owners of an Oregon bakery ordered to pay $135,000 for refusing to make a wedding cake for a lesbian couple sent out 10 specially made cakes to LGBT groups.
Sweet Cakes By Melissa sent the cakes, which say "We really do love you!" in white writing over a red heart. The packages also included a DVD copy of "Audacity," an anti-gay film, according to The Advocate. The film's website says it "delivers an unexpected, eye-opening look at the controversial topic of homosexuality."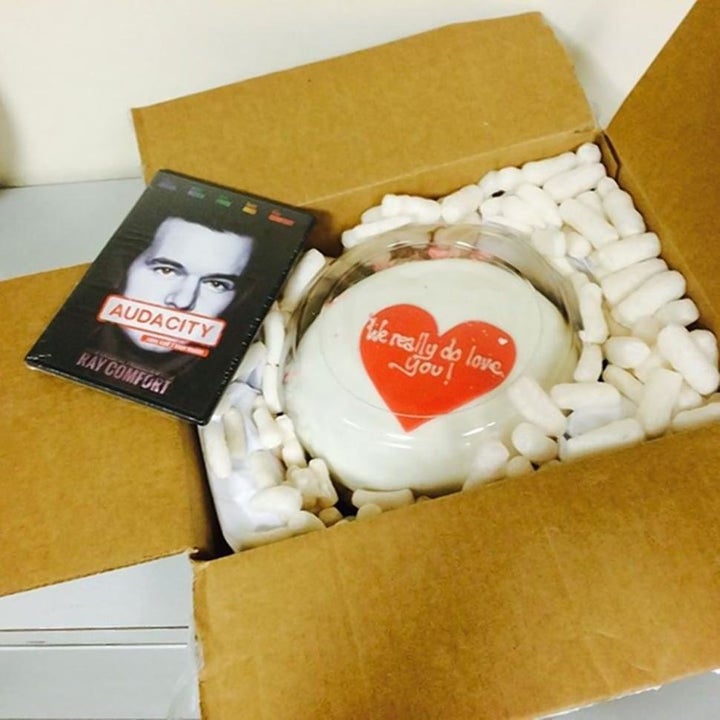 "Our purpose is to express our love for them as a Christian," bakery owner Melissa Klein wrote in an email to the Oregonian. "We don't hate them. We also included in the package the movie Audacity. I feel it is a well done movie that shows what being a Christian is about. My hope is that they will watch it and maybe just understand our heart. We want to show them that it's not about not serving them it's about not being able to partake in an event."
The bakery could not immediately be reached for comment.
Jason Howe, communications director for Equality California, was not impressed with the package the group received.
Howe hasn't watched the film, he told The Huffington Post. Based on its description, "it's more of the 'hate the sin, not the sinner' message," he said.
"Meanwhile, they're still trying to defend their right that they can choose their customers and not treat everybody equally and stand in the way of rights for LGBT people," Howe said. "So where's the love?"
In July, Oregon Labor Commissioner Brad Avakian ruled that Sweet Cakes by Melissa must pay $135,000 to a Portland lesbian couple for refusing to make a cake for their wedding in 2013. The Kleins were found in violation of state laws banning discrimination based on sexual orientation.
The Kleins, who have appealed Avakian's decision, said making the cake goes against their religious beliefs.
"There's this false narrative that they're putting out that there's a conflict between Christianity and LGBT people," Howe said. "There are thousands of faith leaders that don't have a problem with LGBT people and don't see a conflict between their interpretation of the Bible and LGBT rights."
"They weren't being asked to do anything that would violate their faith, they were just being asked to make a cake," Howe added. "They didn't have to endorse anything."
Clarification: Language has been amended to reflect that the bakery's payment was not a fine, per se, but for damages.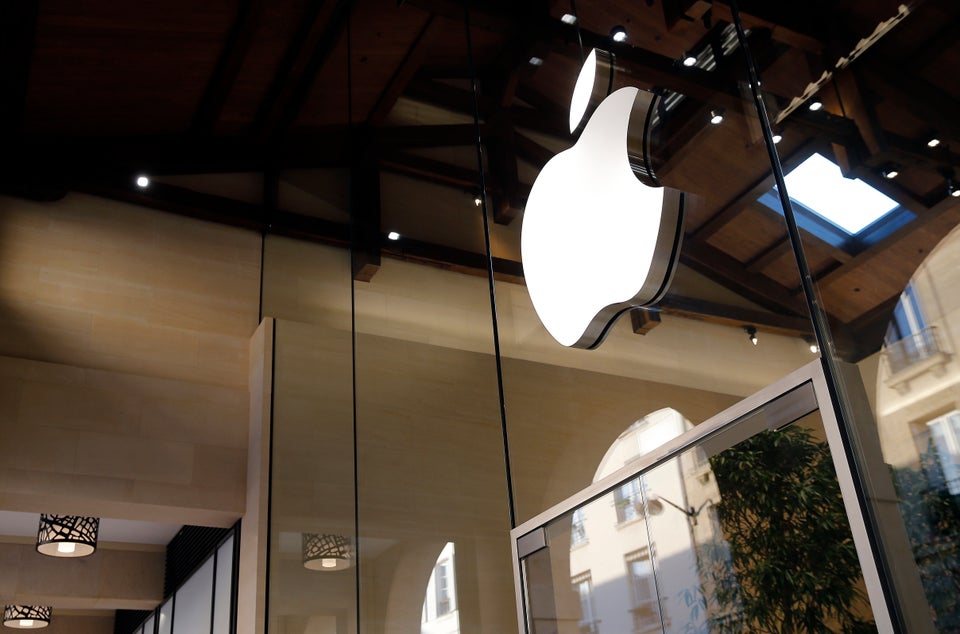 21 LGBT-Friendly Products And Companies
Popular in the Community