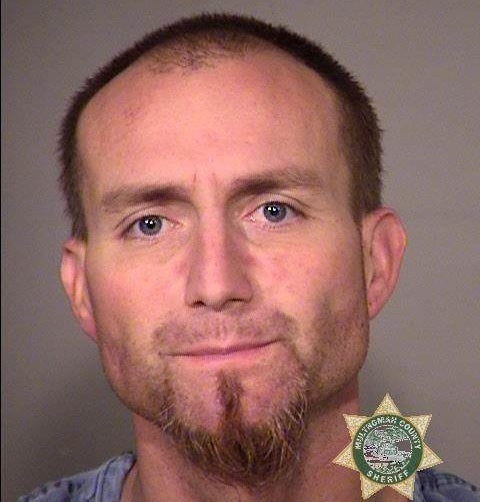 Always be careful about who you get in bed with.
An alleged knife-wielding burglar in Oregon learned this lesson the hard way when he took his clothes off, nuzzled his way into bed, and kissed a homeowner who happened to have a gun, police say.
Richard Dean Defeudis, 32, broke into the northwest Portland home around 3:40 a.m., Thursday, according to The Oregonian. Police say that Defeudis searched the house for valuables before he decided to head for the bedroom.
Authorities say that Defeudis took off his clothing and, while holding a knife, crawled into bed with the man and woman who live in the house, KATU reports. The man told police that he was roused from his slumber when Defeudis kissed him.
Defeudis quickly put on his pants and fled the scene. Police said the man -- now very awake -- fired three shots, but missed on all attempts, NBC News reports. A short time later, authorities caught up with Defeudis at a vacant home where he was hiding.
Defeudis was held on $310,000 bail in the Multnomah County Jail. He is facing charges of first and second-degree burglary, first-degree sex abuse and unlawful use of a weapon.
Calling all HuffPost superfans!
Sign up for membership to become a founding member and help shape HuffPost's next chapter