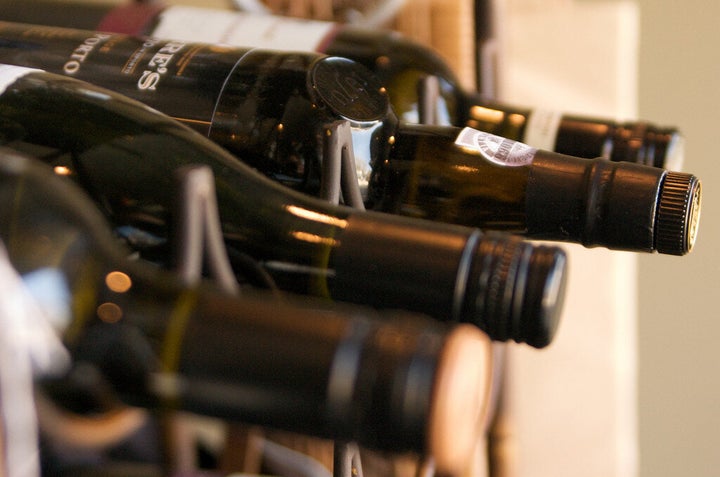 Earlier this year I read a review of Oregon chardonnays by Eric Asimov in the New York Times. This was interesting to me since Oregon is typically known for pinot noirs, not chardonnay. I follow his column on a regular basis. I also subscribe to Robert Parker's Wine Advocate. I read books about wine. I like to learn about wine. I like to drink wine.
As a vinophile (a.k.a. wine maniac), I find Parker, in particular, very interesting. Reading his reviews is like a survey course in history. Since this is his full-time business and he has a sizable staff assisting him, he is able to review a full palette of wines and educate the reader about what is out there. He, like Asimov, does not formulate my opinion, but provides GPS for what is going on in the world of wine.
Soon after reading Asimov's piece about Oregon wines, coincidence found me going to Portland. Asimov raved about the Evening Land Chardonnay, and I wanted to learn more. I have long been a fan of Evening Land pinot, so I decided to do a day of wine tasting in Oregon pinot country, starting at Evening Land, where I looked forward to trying the Evening Land chardonnay.
I called the vineyard to make an appointment and found myself speaking directly to the wine maker, a lovely French Canadian woman named Isabelle Meunier. I made an appointment for a tasting and told her that my favorite Oregon pinots were Bethel Heights, St. Innocent and Evening Land. Without hesitation, she designed my entire itinerary for me. She gave me the name of a great restaurant for lunch -- the Wild Pear in Salem -- and thus my Oregon pinot adventure began.
Once at Evening Land, I had a delightful conversation with the wine maker Isabelle Meunier. She is a lovely, unassuming person in charge of a formidable operation. I tasted my first Evening Land wine at the River Café in Brooklyn and have been a fan ever since. Their Blue Label -- which you can usually purchase for under $20 -- is a great bargain and a wonderful introduction to Oregon pinot noirs.
I wanted to learn about this young woman who produces such excellent wines and whose chardonnay is being compared to the great estates in Burgundy. So I decided to interview her and learn about the person behind the great wine.
Isabelle discovered her interest in wine when in college. She was always a foodie. Her interest emerged when she took an optional sommelier course class while a student in hotel restaurant management school. When I asked her about this, she said "... I could not believe the differences in smells, flavors, origins of what we were tasting... I remember to this day when we started to talk about Burgundy and my teacher introduced pinot noir. He talked about the thin skins, the fragility and the un-forgiveness of the grape resulting in some of the most elegant wines. He also said that this was the most challenging grape to work with. Well... I was hooked. I've always loved a good challenge."
When she started her career in the restaurant industry, she managed the front end of some high-end restaurants. She learned that she loved to pair wine with food and to create the wine list. She decided to go to Burgundy in France. She said, "The winegrowers I was meeting in the cellars there were a true inspiration to me. So I never took my return flight... " Rather than go home to Canada, she enrolled in the winemaking school in Beaune to learn how to "craft such beautiful wines."
I know there are several women who are prominent wine makers, but I had never interviewed one before. I asked Isabelle if it was difficult for her, as a woman in the wine industry. She said that it was more difficult in Burgundy, where, the industry is dominated by men. Despite this, she must have made a good impression. Her teacher Pascal Marchand recommended her to Dominique Lafon of Domaine Des Comtes Lafon in Meursault, one of the great estates of Burgundy when Evening Land called him to consult on the Seven Springs Oregon project.
She learned a great deal in France working with Marchand. He taught her "how to keep freshness and purity in the wines of grapes that had suffered from heat waves" -- how to keep a light touch. She describes the site of Evening Lands Seven Springs as a "magical site and it is there that she works HER magic.
Just for the fun of it I asked her to give me her analysis of the Evening Land Seven Springs Summum. Summum is the vineyard's premier pinot. It is typically available only at the winery since most is sold directly to restaurants.
My answer might surprise you, but aside from the combination of the vineyard itself, the winemaking and the growing season, in the end it is the overall energy of the wine that is the cherry on the cake. Good balance and complexity of flavor but that alone is not enough. Once you have and can feel that good energy, that's where the magic lies and you know that the wine will age peacefully and beautifully.
My notes are as follows: Light and bright, and leaves a sweet taste on the back of your tongue. A wine with a delicate feel that gets bolder but balanced as you drink it. A balance between smoothness, alcohol and sheerly delicious cherry. I thought that my reaction to the taste was sounding too much like Robert Parker.
Her answers are so simple, honest and pure... just like the wine.
Related