A 25,000-square-foot weight room that features Brazilian Ipe wood floors
A locker room that features German-built lockers equipped with ventilation systems designed to eliminate smells
A barbershop
A players' lounge that features a pool table, two foosball tables (with kickers made to look like Oregon players), and a large terrace
A "War Room" that only 40 people within the football program can access
When the Oregon players got their first look at the facility recently, they damn near couldn't contain themselves. Some didn't even look like they could find the words to describe just how happy they were to have such an incredible football facility at their disposal. Peep the video above to see their reactions to it.
Before You Go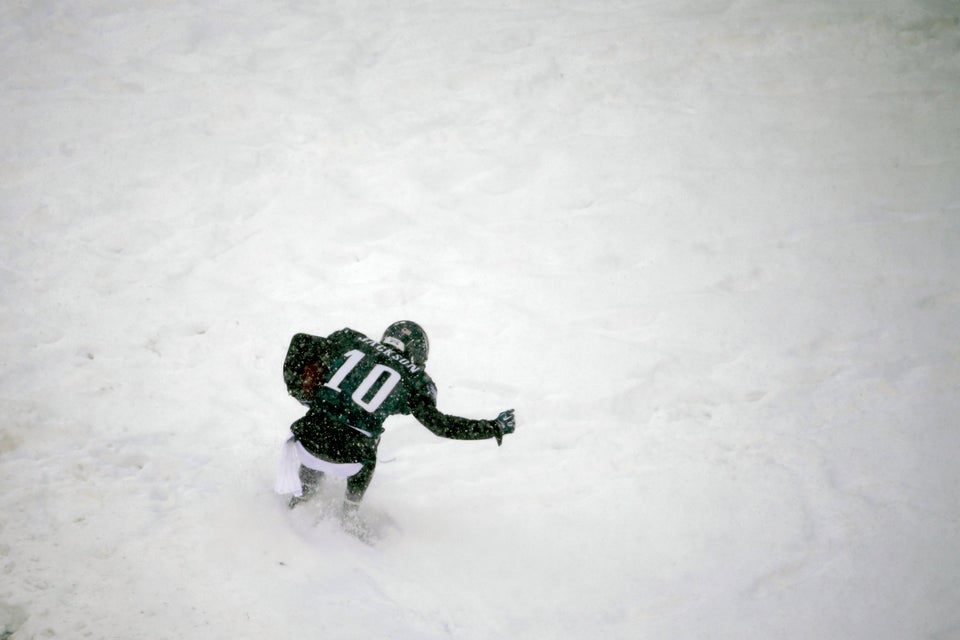 Best 2013 Sports Photos
Popular in the Community