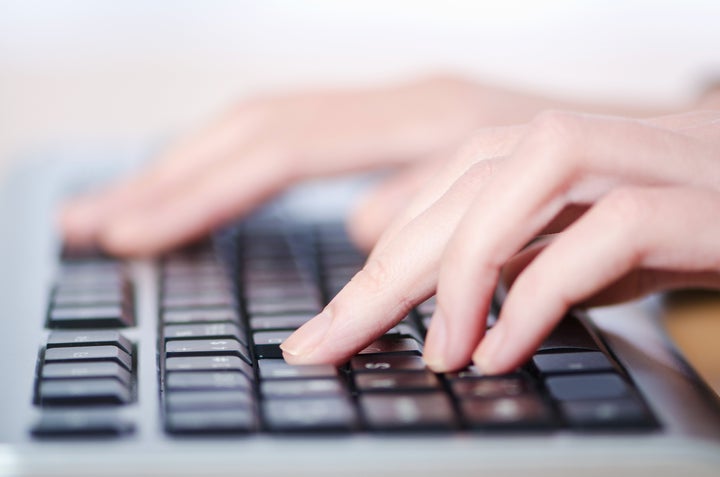 In the aftermath of President Obama's historic reelection, the big discussion in Washington D.C. has already shifted to the elephant in the room: the looming battle in congress that will be fought on the precipice of a fiscal cliff.
On the other side of America, however, deep within Oregon's growing Silicon Forest, is a quiet convergence of national and local policymakers, small business owners, corporate CEOs, entrepreneurs, investors, educators and community leaders all seeking local solutions to the economic challenges of job growth and wealth creation without waiting on an act of Congress.
The stage has been set in the blue state of Oregon -- and its bluest major city, Portland -- for a strategically-timed convergence Nov. 13-15 at the Small Business Innovation Research (SBIR) Conference, a gathering of federal agencies that annually award $2.5B in grants to small business owners and universities for needed innovation research.
The SBIR's focus this year on "Cracking the Code" and increasing diversity among its applicants, is the result of priorities set by the women who lead the Small Business Administration (SBA), Karen Mills and Marie Johns, and the woman who organized the SBIR / STTR Conference in Portland, Kedma Ough.
Opening Doors of Opportunity
"As an economic and business consultant I have always been driven to find the missing links that interface innovation, funding and diversity so that more companies can benefit from funding opportunities," Ough said. "Part of my commitment involves working towards narrowing the gaps that impact available funding opportunities for small businesses."
Ough said during her first experience at an SBIR / STTR Conference in 2009, she was "amazed" to learn the government was "providing more than $2B annually to support small businesses during early-stage development." She was determined to bring the conference to Portland and ensure a platform of inclusion was built into it. Historically, only about 10 percent of SBIR / STTR grants are awarded to women and minorities combined.
"Unlike traditional lending institutions," Ough said, "these awards do not require early-stage companies to have track records, provide collateral, have excellent credit or indicate a means to repay the funds, since the funds are awarded for the purpose of use and not to be paid back to the federal government."
The SBIR program and its companion Small Business Technology Transfer Research (STTR), were established in 1982 under the SBA to award federal grants and contracts to small businesses as a means of advancing technological innovation and commercializing new methods and products.
Entrepreneur Showcase
When famed Hollywood producer George Lucas told the story of the Tuskegee Airmen in his film, "Red Tails," he also shed light on the fact that it was extraordinarily challenging to find funding for the project, even with his iconic leadership. Entrepreneurs like Ben Berry Jr., CEO of Airship Technologies Group, experience similar challenges in raising risk capital needed to bring a product to market.
Berry is a presenter at the SBIR Conference in Portland. His father, Ben "Flaps" Berry, is a Tuskegee Airman and part of the Airship Technologies Group team that is introducing what may be a cutting edge disruption to the civilian aviation industry. The father-son dynamic duo has invented an affordable unmanned aerial vehicle (UAV) that uses clean energy technology, flies at low altitudes and can remain in continuous flight for up to 90 days. That compares to military counterparts that have flight times of up to 72 hours and cost up to 10 times more.
After a recent helicopter crash in Atlanta that killed two police officers during a search and rescue mission, questions were raised regarding new solutions to fulfill essential needs of first responders and reduce risks. Berry believes his UAV addresses some of those needs.
"It [UAV] can provide the real-time video surveillance without the cost of operating a helicopter and it can do that without placing pilots at risk," Berry said. "In comparison, the core price of the commercial V2 is $19,500, but law enforcement helicopters can run as high as $1 million and more. Then add the cost of pilots to fly them or the loss of life if they go down."
Berry and his father are just two entrepreneurs, of many, who are finding open access channels within a rapidly evolving entrepreneurial landscape built by public-private partnerships, universities, small business leaders and communities working together to develop strong support for bolstering the local and regional innovation economy.
Extraordinary partnerships in Portland have paved the way for entrepreneurs to be successful. Portland State University (PSU) and Oregon Health Sciences University (OHSU) have formed a strategic alliance that is a model for the nation. PSU's business accelerator is one of several in the region that shepherd startups toward market-driven milestones and assist young established businesses, like Dreem Digital, find the funding they need to scale in the marketplace.
The University of Portland, a private Catholic school on a picturesque campus, hosted a collaboration of dozens of local black leaders, who came together to discuss challenges and solutions to connect economically disconnected communities to the local tech innovation ecosystem. The university continues its outreach as the discussion evolves into action steps.
In the private sector, social entrepreneurs are leading efforts to build cohesiveness between industry, government, education and communities. Dwayne Johnson founded IDEAL Portland as a socially and economically focused enterprise committed to developing an inclusive sustainable innovation ecosystem in the Greater Portland Metropolitan region. IDEAL Portland may serve as a pilot local convener with support from the Scale Up Campaign, an initiative of The America21 Project and the Next Economy Partnership Project.
Kristin Wolff is the founder of Thinker+Doers, which helps small businesses get things done, collaboratively. Across the region and around the state, there are numerous examples of small innovative efforts that don't require legislative acts. They do, however, require people to act.
The activity occurring in Portland and around the state is supported by activity at the state's highest levels. With local, state and federal innovators coming to Portland for the SBIR Conference, the office of Oregon Governor John Kitzhaber is hosting an evening gathering on Nov. 14 at the famed headquarters of global marketers Wieden + Kennedy.
The event is designed as a networking "rally" to frame the opportunity for national and local stakeholders to take action to break down walls of competitive silos and work together to support and scale up local efforts to create jobs and wealth through innovation, impact and inclusion. The effort, dubbed "Scale Up," is currently engaging the public in discussing issues on Twitter using hashtag #scaleup.
National and Local Leadership
The Scale Up Campaign is working with local partners in three cities to convene a series of local "Tech Inclusion Roundtables" (TIR). IDEAL Portland is convening the first local TIR, which is expected to develop executable strategies that lead to the establishment of a permanent local innovation roundtable managed by IDEAL Portland. A commitment is required of local leaders from both connected and disconnected sectors of the region, who will work together to devise measurable multi-generational local economic outcomes in STEM education, high-growth entrepreneurship and access to capital.
These efforts on the local level may lead to a model for how Americans across the fruited plains (and divided aisles) can work together to resolve the nation's economic woes through a bottom up approach that isn't reliant upon acts of congress. The millions of jobs America needs may emerge from investments in local innovation, local economic impact and local inclusion frameworks. Nov. 13-15 is an opportunity for national, state and local leaders to come together and agree to collaborate and commit resources to scale up local efforts.
Portland is on fire with collaborative ideas and doers who are pioneering trailblazing success stories in the Silicon Forest, which remains overshadowed by a more well-known innovation hub south of the Oregon border. Yet, while Silicon Valley is generating screaming headlines, the Silicon Forest is quietly making progress in developing an explosive entrepreneurial ecosystem of its own.