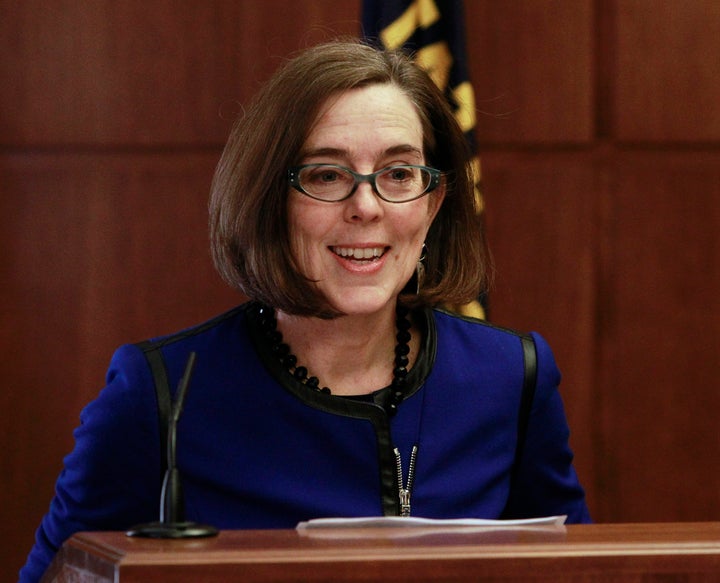 Oregon Gov. Kate Brown (D) signed into law Friday a bill that would allow students to go to community college for free immediately after they graduate high school.
The legislation sets aside $10 million over the next year to begin an "Oregon Promise" program. Eligible students will need to enroll within six months of graduating high school, according to The Oregonian, and have at least a 2.5 GPA.
"Today, we fling wide open the doors of opportunity by expanding access to post-secondary education, the precursor to a better life," Brown said in a statement.
Up to 6,000 students could benefit in the first year of the program, a fact sheet on the bill notes, and it is meant to "offset any remaining tuition after deducting any state/federal grants." Each recipient of the program will get a minimum $1,000 grant to cover tuition, books, supplies and transportation.
CORRECTION: A previous version of this article stated the program will provide a minimum $1,000 grant to cover books, supplies and transportation, in addition to the grants to cover the cost of tuition. Recipients will only receive one grant which can be used for all costs of attendance.
Popular in the Community