As KGW is reporting, the City of Portland Regulatory Division will permanently revoke Ahmed Egal's license because he failed to get his customers to their destination safely, and prevented another driver from giving the two women a ride. Meanwhile, Egal's employers Broadway Cab were fined $1,000 for the incident.
In July, Shanako M. Devoll told The Oregonian she and girlfriend Kate Neal were holding hands and kissing when Egal began making anti-gay remarks toward the couple.
"He made homophobic remarks that were very hurtful to us," Devoll was quoted as saying at the time. "We did not want to be in his cab ... If people are working in customer service they need to be able to accept people for who they are.''
Egal begged to differ, telling KGW that he stopped the car and called 911 because the women were "real, real drunk" and being abusive. "They want to jump out of the car," he reportedly said during the 911 call.
Meanwhile, a Chicago-based gay couple said they were forced to exit a taxi under similar circumstances earlier this year.
Steven White and his boyfriend Matt McCrea told CBS 2 that they were returning from Chicago's O'Hare International Airport May 30 when their driver forced them out of the car after what they described at the time as a quick peck on the lips.
"He indicated that it was a public mode of transportation and we shouldn't kiss in his cab," White recalled. "Rarely in my life have I ever wondered if I would have been treated differently if I were heterosexual. That thought hardly ever crosses my mind, but last night I wondered."
Before You Go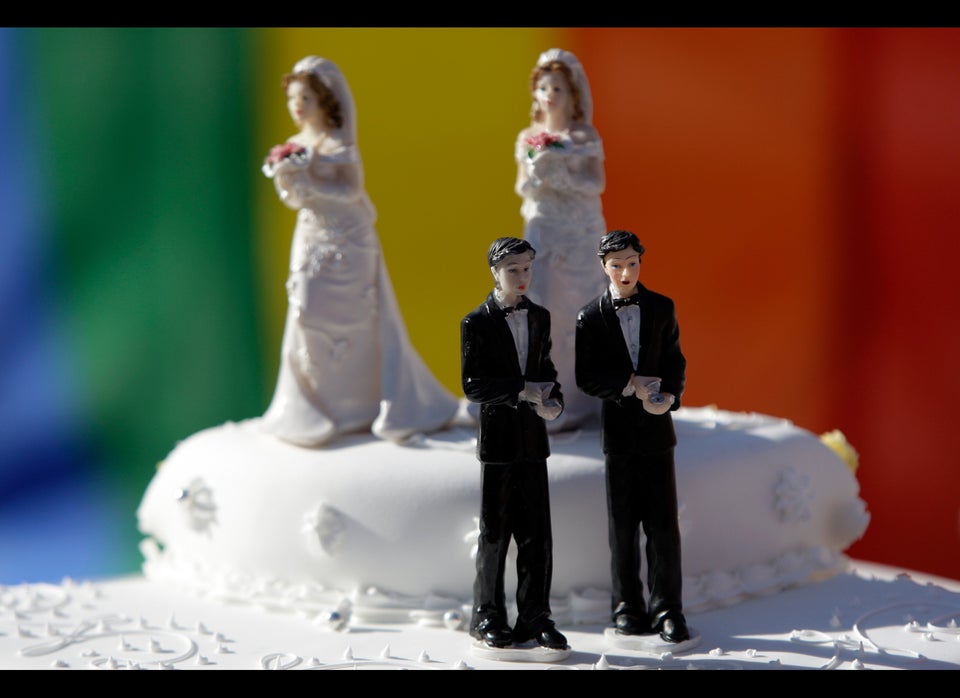 LBGT Service Cases
Popular in the Community