Judge Vance D. Day, who has served in Oregon's Third Judicial District since 2011, has never married an LGBT couple, and has stopped performing marriages all together. Day says performing gay marriages would go against his religious beliefs, and has reportedly instructed his clerks to refer gay couples to other judges.
While no complaint against Day has been made public, Day spokesman Patrick Korten told KATU that the judge is currently under investigation by the Oregon Commission on Judicial Fitness and Disability. According to KPTV, that investigation was prompted by a 13-point complaint against Day, and will be assessed in a hearing this fall. Day is in the process of setting up a legal defense fund to fight any potential charges.
Day's refusal comes as a clerk in Rowan County, Kentucky, made national headlines for declining to issue marriage licenses to same-sex couples after the Supreme Court legalized gay marriage nationwide. The clerk, Kim Davis, was jailed this week after defying a federal order to issue the licenses.
On Friday, Davis' deputies agreed to comply with the courts and issued a marriage license to James Yates and William Smith, who were previously denied during previous attempts to obtain one in Rowan County.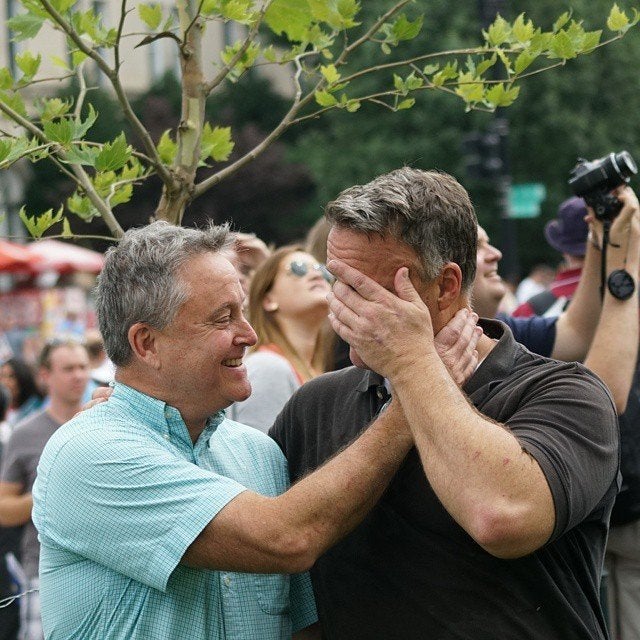 Supreme Court On Marriage Equality
Popular in the Community