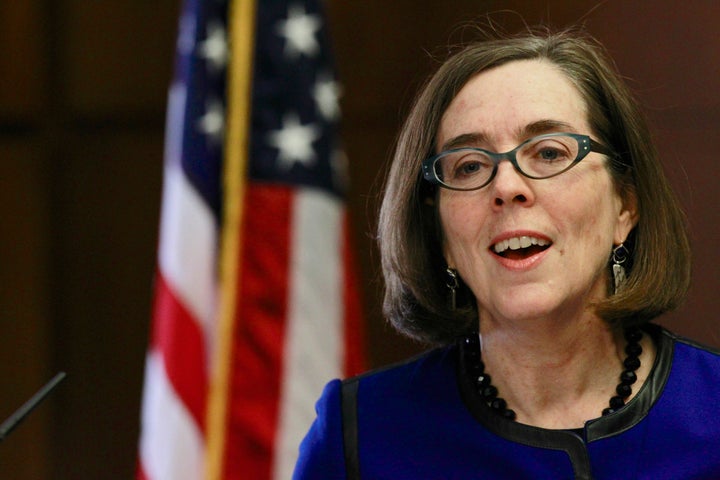 WASHINGTON ― Imagine a world where President Donald Trump and congressional Republicans don't want to repeal the Affordable Care Act and strip health insurance from millions of people. They want to expand it. In this parallel universe, they pass laws to make sure every kid has health care coverage and every woman has access to full reproductive care, including abortion. That includes undocumented immigrants, too.
Well, that's not happening. But this planet exists: it's called Oregon.
The state's lawmakers there just wrapped up their legislative session and passed health care laws that fly in the face of what is happening in the nation's capital. While Congress was threatening people's health care, Oregon passed a law that gives coverage to just about everyone, regardless of income level, citizenship status, gender identity or type of insurance. They passed another law ensuring that not a single child goes without coverage. This is in a state of 4 million people, of which roughly 420,000 get coverage through Medicaid.
Once these laws are fully implemented, 95 percent of adults and 100 percent of kids in the state will be covered.
"These conversations around the Affordable Care Act, I was committed to expanding access to health care and not going backwards," Oregon Gov. Kate Brown (D) told HuffPost over hot chocolate in a recent interview. "What is happening federally makes me want to fight, fight, fight."
This was no easy task, even in a state led entirely by Democrats. They had to come up with a way to pay for expanded health coverage and opted for a new tax that, in Oregon, requires a supermajority vote in the legislature. That meant Brown had to find Republicans to join Democrats to support the effort. It took most of the session to get it done.
The new laws mean 15,000 more children who previously didn't have health coverage will now have it. Most of them are undocumented. Brown said she recently met with Health and Human Services Secretary Tom Price, who backed the House-passed Obamacare repeal bill that denied assistance to undocumented immigrants, and he asked who those 15,000 kids were. She told him.
"Uh, he didn't have any reaction," Brown said.
The governor also signed a bill codifying Roe v. Wade, the landmark federal ruling that protects a woman's right to safe and legal abortion. The idea is that if the U.S. Supreme Court were to overturn the ruling, the state would already have the statute on its books and it would take effect immediately.
"What is happening federally makes me want to fight, fight, fight.""
Beyond health care, Oregon lawmakers pushed through other progressive policies that completely counter what the president is trying to do.
While Trump is looking at downsizing national monuments to open up federal land to oil and gas drilling, Brown signed a law protecting 93,000 acres of state forest from being logged. When Trump renounced the Paris Accord on combatting climate change, Oregon committed to it on its own.
Brown said she doesn't see herself as an antidote to Trump, despite being a female and openly bisexual progressive governor in the only designated sanctuary state for undocumented immigrants, where recreational marijuana is legal and any kind of Muslim registry is explicitly banned.
She demurred when asked if she expects Trump to keep his job for the full four years, amid his erratic behavior, the probe into his potential obstruction of justice and general disarray at the White House.
"Who knows," Brown said. "I didn't think he'd make it four weeks."
Language in this story has been amended to clarify the legal standing of Roe v. Wade.
Before You Go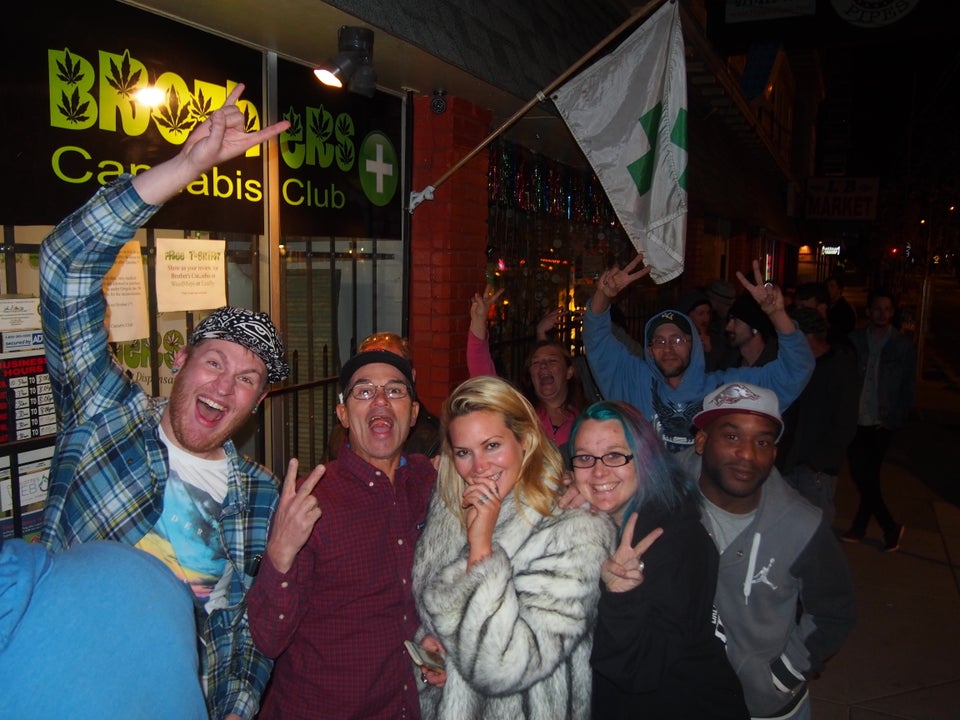 Recreational Marijuana Sales Legalized In Oregon
Popular in the Community