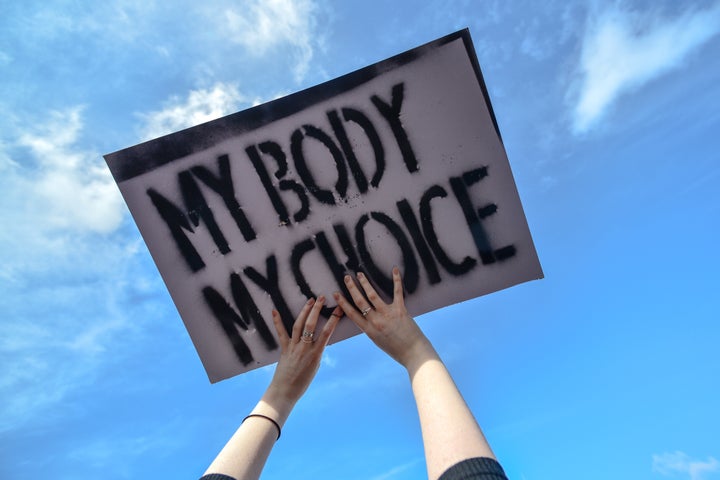 It is easy to feel gloomy about the state of reproductive health care access in the United States right now. Anti-choice state legislatures are chipping away at abortion access from all angles, and the Senate is trying to push through a health care repeal bill that would gut Medicaid and penalize people for buying insurance plans that cover abortion.
But it's not all bad news.
On Wednesday, Oregon's Senate passed a bill requiring insurers to cover a wide range of reproductive health services ― including abortion ― at zero cost to patients.
House Bill 3391, or the "Reproductive Health Equity Act Of 2017" as it is being called, also extends insurance coverage for reproductive health care to undocumented immigrants and codifies the right to abortion care, even if Roe v. Wade is ever overturned. It also requires that insurers cover vasectomies at no-cost. (The bill does exempt insurers with religious objections to covering abortion or contraception from doing so, but specifies that the state will then step in to help provide coverage.)
"As states across the country are stripping women of reproductive health services and coverage, Oregon is leading the way in not only protecting the right to legal abortion but in expanding coverage to ensure that no one is denied access to vital reproductive health services, from contraception to postpartum care," Grayson Dempsey, executive director of the advocacy group NARAL Pro-Choice Oregon said in a press release on Wednesday.
If Oregon Gov. Kate Brown signs the bill ― as she is expected to ― Oregon will become the first to codify abortion coverage at no cost in a state statute, though California already requires all insurance policies in its small group and individual markets to cover abortion. Massachusetts specifies that insurers must cover abortions that are medically necessary, while New York has tried to nudge insurers into covering the procedure by adding it to its model plan of what they should cover.
On the other end of the spectrum, the ACLU says that 11 states prohibit insurers from including abortion coverage in their policies, except in cases of rape, incest or when a woman's life is in danger.
Oregon is already considered to be one of the country's best states for reproductive rights. It does not have any major restrictions on women's ability to access care, such as mandatory waiting periods or laws requiring parental consent.
Carry on, Oregon. Carry on.
Related
Popular in the Community