The reformation of marijuana laws across the nation took another step forward Tuesday when voters in Oregon approved a measure to legalize the drug for recreational use.
Voters passed Measure 91, which legalizes the possession, use and sale of recreational marijuana for adults 21 and over. Oregon becomes the third state in the nation to end the prohibition on cannabis.
"People are no longer being fooled by the anti-marijuana propaganda that they've been hearing their entire lives," said Mason Tvert, communications director for the Marijuana Policy Project. "This is another example of voters standing up and saying, 'Enough is enough.' Marijuana prohibition has been a massive failure and voters are ready to move on. This is a particularly impressive victory because voter turnout for midterm elections is typically smaller, older, and more conservative. Clearly, support for ending marijuana prohibition spans all age groups and the ideological spectrum."
Under Measure 91, adults can have up to eight ounces of marijuana at home and up to one ounce in public. The Oregon Liquor Control Commission will be charged with regulating and monitoring the industry. Taxes collected on sales of marijuana will go to fund schools, law enforcement, and drug prevention and education programs in the state.
Gov. John Kitzhaber (D) had previously signaled his support for legalizing recreational marijuana, should a bill make it to his desk.
"I hear the drumbeats from Washington and Colorado," Kitzhaber said in January. "I want to make sure we have a thoughtful regulatory system. The legislature would be the right place to craft that."
While 23 states and the District of Columbia have legalized marijuana for medical use, including Oregon in 1998, Colorado and Washington became the first two states to legalize recreational marijuana in 2012. Two new government forecasts project that marijuana sales could generate more than $800 million in revenue for those two states before 2020.
Meanwhile, the plant remains banned by the federal government, which classifies it as a Schedule I drug along with heroin and LSD.
On election night, Rep. Earl Blumenauer (D-Ore.) said, "Our vote in Oregon, by the people, is a huge step forward for the rationalization of our failed drug policies. We're going to celebrate the victory tonight and get to work on fixing federal policy in the morning."
When Oregon's new law is fully implemented, the state financial estimate committee projects that additional tax revenues could range from $17 million to $40 million annually. A recent study from the personal finance site NerdWallet placed the forecast range between $50 million and $100 million in annual tax revenue.
The story has been updated with comment from Rep. Earl Blumenauer.
Before You Go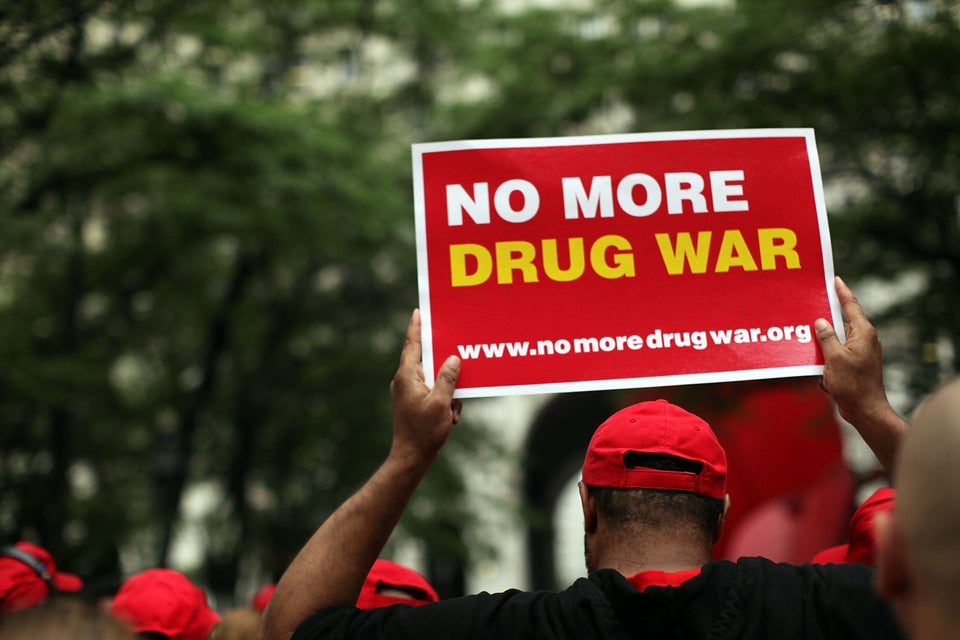 27 Reasons Why The U.S. Shouldn't Lead The War On Drugs
Popular in the Community