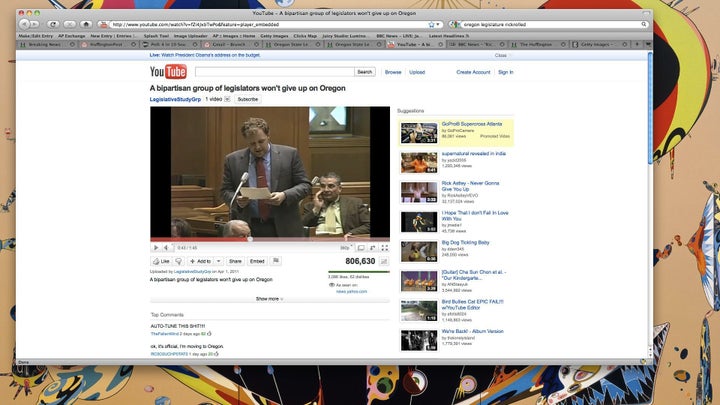 Who says you can't have fun while getting your state's business done?
State lawmakers in Oregon have made a splash online, after a video emerged showing members sneaking the words to Rick Astley's 1987 hit "Never Gonna Give You Up" into their speeches.
The prank was the brainchild of Oregon House member Jefferson Smith. According to The Ticket Smith convinced his colleagues to take part in the prank and then compiled the lines from their speeches over a period of around two months for inclusion in the video.
How did Smith convince his colleagues to undertake this bipartisan effort? "I'm wily", the lawmaker told BBC News.
Watch the full video below, or read more about this story on Yahoo News.
Popular in the Community