Here's one to file under "I can't believe they had to issue a warning over that."
Oregon wildlife officials are warning the public not to take home baby animals from the wild after a malnourished bear wandered into a campsite at Green Peter Reservoir over Memorial Day weekend. The creature was begging for food and showing no fear of humans.
The agency released images of the bear, believed to be about a year old:
(Story continues below image.)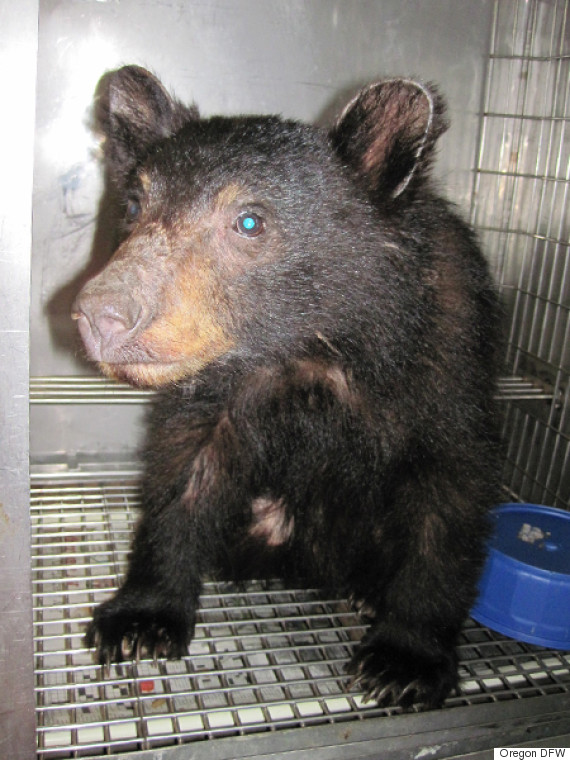 At 25 pounds, the yearling bear is seriously underweight, state officials said. Loss of hair on its back also suggests malnourishment. And because he is so friendly, he can never return to the wild. At best, he'll find a new home at an accredited zoo.
Sadly, this type of situation happens all the time.
"We receive bear cubs every spring and summer," Gillin said. "Those that have spent the winter without a mother are in fairly tough shape and very malnourished by spring."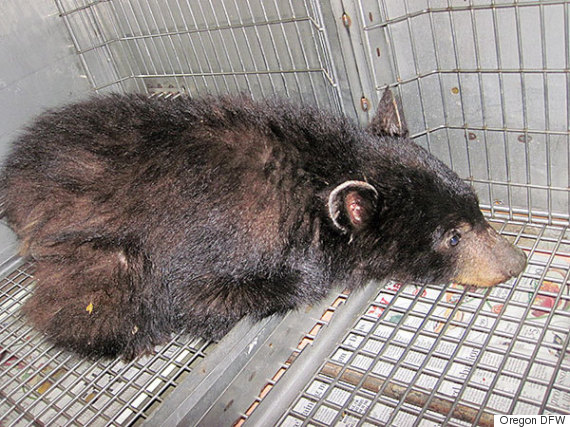 The problem isn't limited to bears. People "adopt" elk calves, deer fawns and other baby animals and then attempt to release them back in the wild. Since they have been fed and handled by humans, they never learn how to care for themselves and could die when left on their own or become easy prey for hunters.
State officials say in most cases, "orphaned" animals aren't really orphaned, but temporarily left in what the mother believes is a safe spot while she looks for food.
"The mother deer or elk is usually not far away and will return for her young if they are left undisturbed and people are not around," ODFW Baker District biologist Brian Ratliff said in a news release.
This huddled elk, for example, may seem lost but is likely just waiting: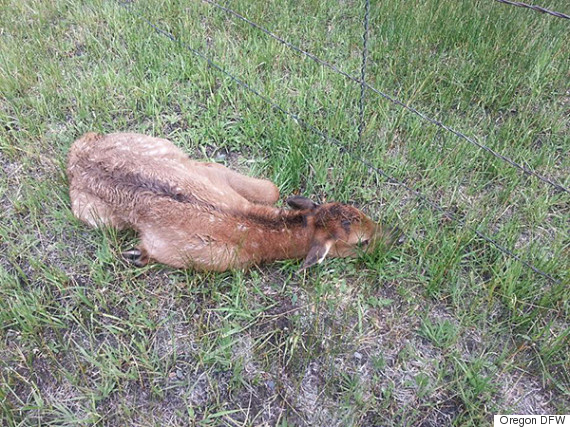 If an animal seems distressed, or if you have seen the parent die, then call your local wildlife officials for help, Ratliff said. Otherwise, leave wildlife in the wild.
REAL LIFE. REAL NEWS. REAL VOICES.
Help us tell more of the stories that matter from voices that too often remain unheard.