 Oregon is mourning the loss of a hospice nurse and a youth coach who were both killed in a shooting at a mall outside of Portland on Tuesday.
It remains unknown why Jacob Tyler Roberts turned a holiday shopping scene at Clackamas Town Center into a bloodbath on Tuesday, when he opened fire, killing Cindy Yuille, 54 and Steven Forsyth, 45, before turning the gun on himself. Another victim, Kristina Shevchenko, 15, remains in serious condition, the AP reports.
While police continue to piece together what led to such a heinous crime, Oregon residents have come together to remember the loved ones they lost.
According to the Oregonian, those close to Yuille, a hospice nurse, say she loved the outdoors and didn't really care much for shopping.
"She was a great person," Yuille's daughter, Jenna Passalacqua, 23, told the paper. Yuille also leaves behind her husband and stepson, Hunter, 13. Hunter told the Oregonian outlet that he suspects Yuille went to the shopping center to buy him a hat that he had asked for.
Steven Forsyth, 45, -- a father of two who coached youth teams and started his own coaster business –- is also being remembered a passionate person.
"He had a great sense of humor and a zest for life," Forsyth's family said in a statement, according to CNN. "He had a vision and belief in others that brought great joy and value to many lives. He will be sorely missed by all who knew him."
While the victims' relatives continue to grieve, those who knew the alleged shooter continue to grapple with what could have led Roberts to take the lives of innocent people.
"Jake was never the violent type," Roberts' ex-girlfriend, Hannah Patricia Sansburn, told ABC News. "His main goal was to make you laugh, smile, make you feel comfortable. You can't reconcile the differences.
Before You Go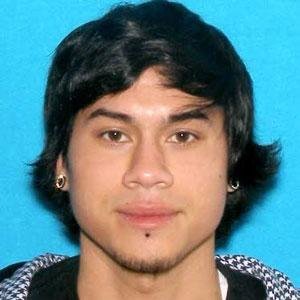 Clackamas Mall Shooting
Popular in the Community