Authorities in Oregon say an FBI bomb squad technician was injured by a blast while searching a property rigged with multiple booby traps, including one that seemed like something out of an Indiana Jones movie.
Court documents filed this month by FBI Special Agent Jeffrey Gray describe the house, at 1000 Dreamhill Drive in Williams, as a fortified stronghold. The gated residence had barred windows, "heavy duty" security doors and an elaborate network of tripwires, he wrote.
Authorities were contacted on Aug. 29, by real estate attorney Joseph Charter. That month a Josephine County judge had tasked Charter with selling the 15-acre property, and when he got there that morning, he was allegedly greeted by a sign warning the property "was protected by improvised devices," authorities said.
The property's former owner, Gregory Lee Rodvelt, 66, had been forced to forfeit it as part of a 2016 elder abuse case involving his 90-year-old mother, according to court records. Rodvelt, who was reportedly jailed in Arizona last year after an armed standoff with police, had recently returned to Oregon to prepare the property for transfer, police said.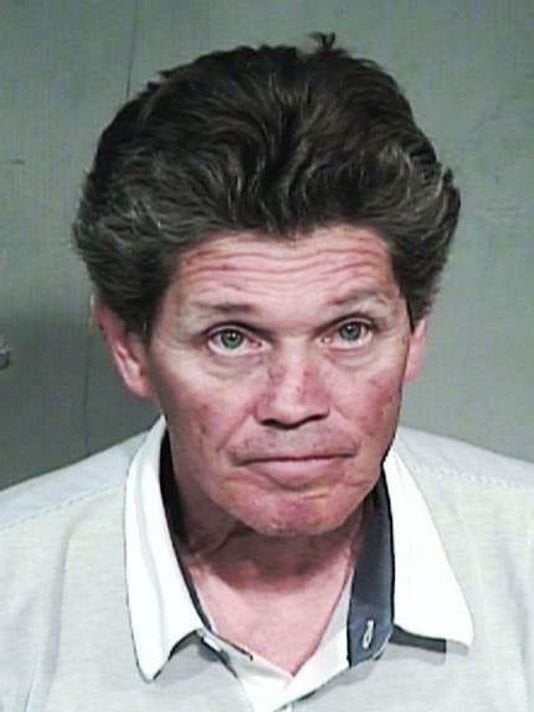 On Sept. 7, FBI agents and Oregon State Police troopers went to the Dreamhill property to search for explosive devices. Authorities encountered their first obstacle in the driveway, just inside the front gate.
Someone had parked a minivan across the driveway, preventing vehicles from passing, police said. Upon closer inspection, state and federal bomb technicians discovered the vehicle had been rigged with several steel-tooth traps, typically used for wild animals.
Technicians rendered the traps safe and proceeded into the property.
Near a second gate, by the residence, a circular hot tub was found sitting on its side, according to court documents. The tub was rigged so that if the gate had been opened, a mechanical trigger would have been activated, causing the spa to roll toward the gate.
The tub trap was similar to a scene from "Raiders of the Lost Ark" "in which actor Harrison Ford is forced to outrun a giant stone boulder that he inadvertently triggered by a booby trap switch," according to Gray.
Then came a wooden rat trap, found near a garage door. The trap had allegedly been altered to accommodate a shotgun shell, police said. The trap was not set at the time of discovery but was situated so that if it had been armed, it would have detonated upon opening the door, according to police.
After clearing the property outside the home, bomb squad technicians used a small explosive charge on the front door to gain entry to the residence.
Upon entering the home, court documents state, the technicians noticed a suspicious length of monofilament fishing line running between the door and the door jamb. A wheelchair was parked nearby, police said.
"The wheelchair was moved forward — unknown at this time by whom — at which time an explosion occurred," Gray wrote.
The blast, according to court documents, was "very loud." A state trooper later recalled hearing someone say, "I'm hit" and then noticing a "significant amount of blood" coming from an FBI bomb squad technician.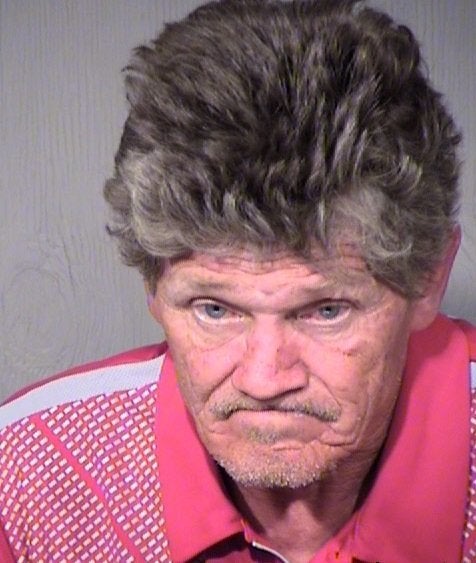 The wounded technician, who is not identified in court documents, was transported to an area hospital, where he was treated and then released.
A search warrant revealed that the wheelchair trap included a .410-gauge shotgun shell, police said.
Rodvelt, the alleged culprit behind the potentially deadly devices, was arrested in Arizona on Sept. 8. He has been charged with assault on a federal officer. Questioned about the existence of additional booby traps on the property, Rodvelt allegedly told authorities, "I would not race right in."
Calling all HuffPost superfans!
Sign up for membership to become a founding member and help shape HuffPost's next chapter
BEFORE YOU GO