Oregon Gov. John Kitzhaber told newspaper editors last week that the Beaver State needs to get ready for legal weed.
"I hear the drumbeats from Washington and Colorado," Kitzhaber said, The Oregonian reported. "I want to make sure we have a thoughtful regulatory system. The legislature would be the right place to craft that."
"A majority of Americans support ending marijuana prohibition, and that surely includes a majority of Oregonians," said Mason Tvert, communications director for Marijuana Policy Project, to The Huffington Post. "Voters will surely welcome a well-written law that effectively regulates and taxes marijuana similarly to alcohol."
Voters in Colorado and Washington approved recreational marijuana legalization measures back in 2012 which legalized the possession, use and sale of marijuana to adults 21 and older. The Department of Justice let both states to proceed with the groundbreaking new laws last year, allowing a legal, taxed and regulated marijuana marketplace to take shape. On New Year's Day, the historic first legal recreational marijuana dispensaries opened in Colorado to long lines and tremendous revenue, generating more than $5 million in the first week alone. Washington's pot shops are expected to open later in the year.
Support for legalizing marijuana in the U.S. has grown to its highest point ever in recent months: 58 percent of Americans now back legal weed, according to Gallup's latest poll.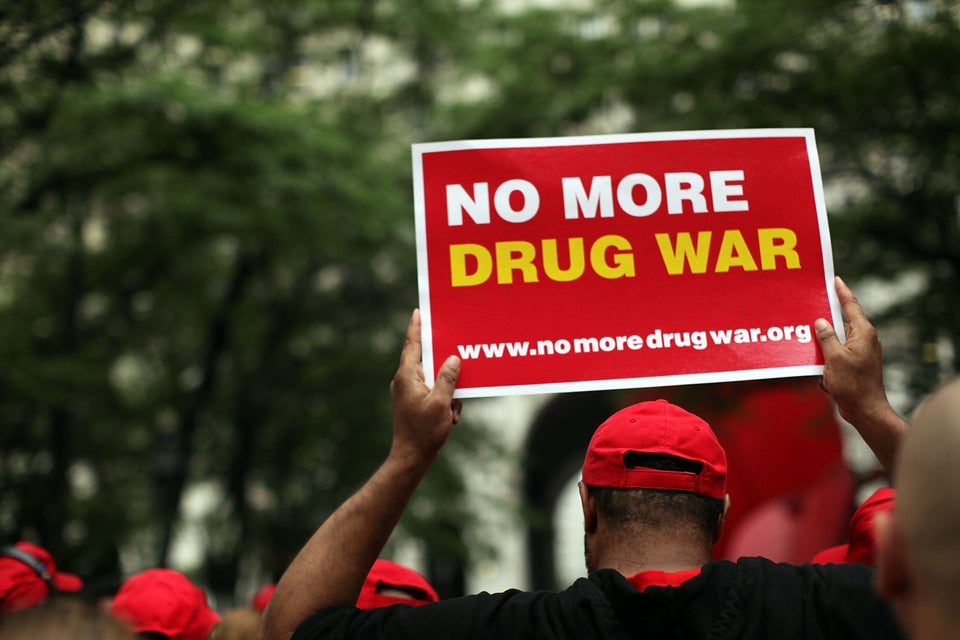 27 Reasons Why The U.S. Shouldn't Lead The War On Drugs
Popular in the Community