If you've been paying attention to the news, you've noticed the commotion in Oregon, where a group of armed protesters have taken over a federal building in an occupation that's lasted for several days.
One person has certainly noticed: Colin Meloy, frontman of the indie rock group The Decemberists, as well as an author, found the situation of a group of male ranchers holed up in a chilly outpost indefinitely to be rather suggestive, and he took to Twitter to pen erotic fanfic about the gang.
Probably not the hoped-for result from the group's old-fashioned, anti-federalist adventure.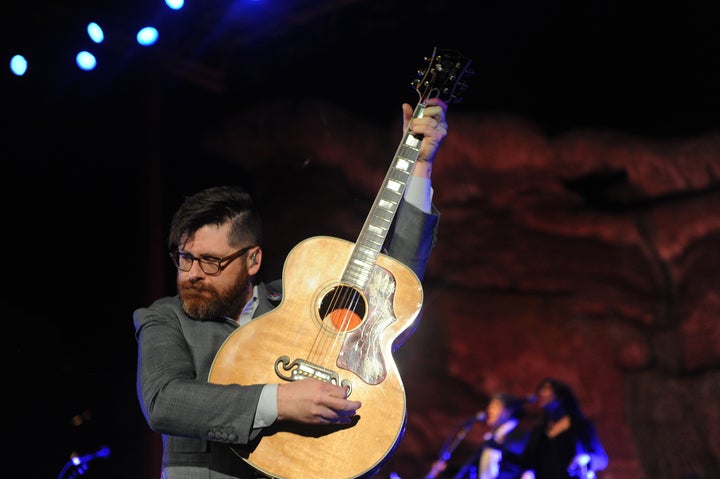 Some backstory: On Jan. 2, a group of armed protestors rallied at the Malheur National Wildlife Refuge in Burns, Oregon, to call attention to the plight of two local ranchers recently sentenced to prison time for arson -- unfairly, in the view of the protestors. Now, the militia, led by Ammon Bundy, the son of Nevada rancher Cliven Bundy, is occupying the building until, they claim, their demands are met.
Nearly from the beginning, the militiamen have attracted more ridicule than fear or admiration. "The Daily Show with Trevor Noah" mocked the militants for almost immediately posting a list of things they would like sent to them on Facebook, including "snacks," "cold weather socks," and "anything you think will help." The government seems to simply be waiting for them to get bored and leave. Even the locals aren't pleased.
Meloy's snarky Twitter hashtag, #BundyEroticFanfic, expertly mashes up the current attitude of disdain toward the rather hapless, unsympathetic band of militants with the trend of satirical erotic fanfic.
With the Republican field littered with outsized personalities, the media has started to pick up on absurd "fan fiction" about candidates like Ted Cruz and Donald Trump. Though these sexy stories fall into the category of fan fiction, technically, it seems the intent is often mockery rather than glorification.
Erotic fan fiction isn't inherently a joke, though the Meloy-inspired hashtag certainly contains plenty of knee-slappers. I could argue that using erotic fanfic as a tool to degrade opponents runs the risk of overshadowing how valuable sexy fics -- slash, het, and beyond -- can be for people who can safely explore their sexual needs in a fanfic context.
Moreover, with conservative politicians, the humor of lascivious fictions tends to rest on promiscuous behavior being enacted by figures known for sexually rigid public moralizing. For #BundyEroticFanFic, the militants may be anti-government and, from all evidence, conservative, but their message doesn't exactly rest on anti-sexuality or homophobic statements. The "Brokeback"-style twist on the Bundy militia's occupation could smack a little bit of old-school homophobic humor, framing an opponent as gay in order to make him seem less worthy of respect.
Despite these caveats, there are moments of true, undeniable comic genius in Meloy's fanfic that target the most mockable aspect of the Bundy militia: Their self-serious, self-aggrandizing romanticization of what, so far, boils down to an extended, if well-armed, camp-out in a federal wildlife refuge building.
Indeed, some things are more important than snacks.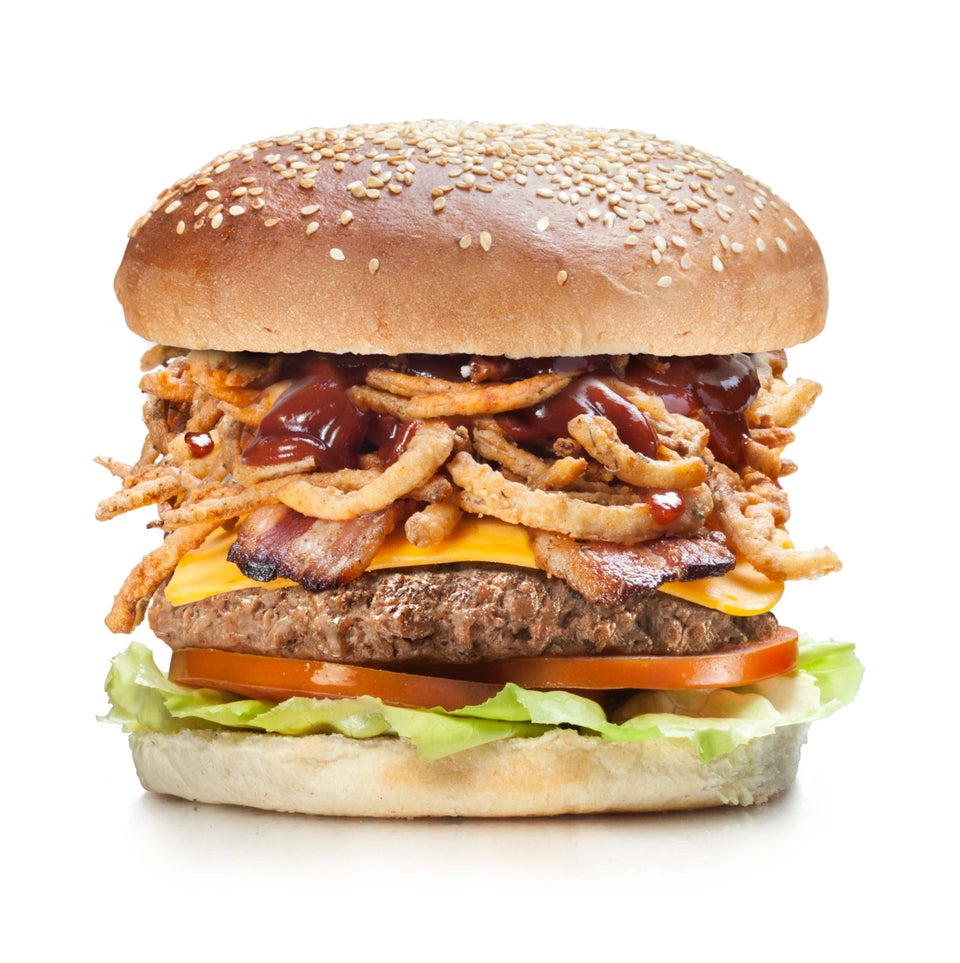 The Oregon "Militia" Needs Food, So I Mailed Them Pictures Of It
Related
Popular in the Community