There are some schools whose simple uniforms are staples of their program. If a college football fan were watch to a game dating back fifty years ago, they'd still be able to recognize Notre Dame's traditional dark blue garb and gold helmet.
The University of Oregon is not one of those schools (and for the record, neither is Maryland).
In 1996, Oregon began letting Nike design their uniforms. While outfits briefly maintained a relatively generic look, it wasn't long before Phil Knight's design minions began stretching the very limits of the colors gold and green.
Today, Oregon's uniforms are arguably the most divisive outfits in sports. Some people love them, some people hate them, and some people make their judgement depending on the week. The reason for this is because Nike has hundreds of possible uniform combinations that the school can wear for any given game.
Among these combinations are the timeless all white uniforms sported by many universities, and the "how do I turn the brightness down on my TV" yellow tops that the squad wore earlier this season against Nevada.
We decided it would be fun to take a look at the evolution of Oregon's football uniforms since they signed on with Nike. Feel free to pan the ones you dislike and support your favorites, because either way, you likely won't see that same style of uniform ever again.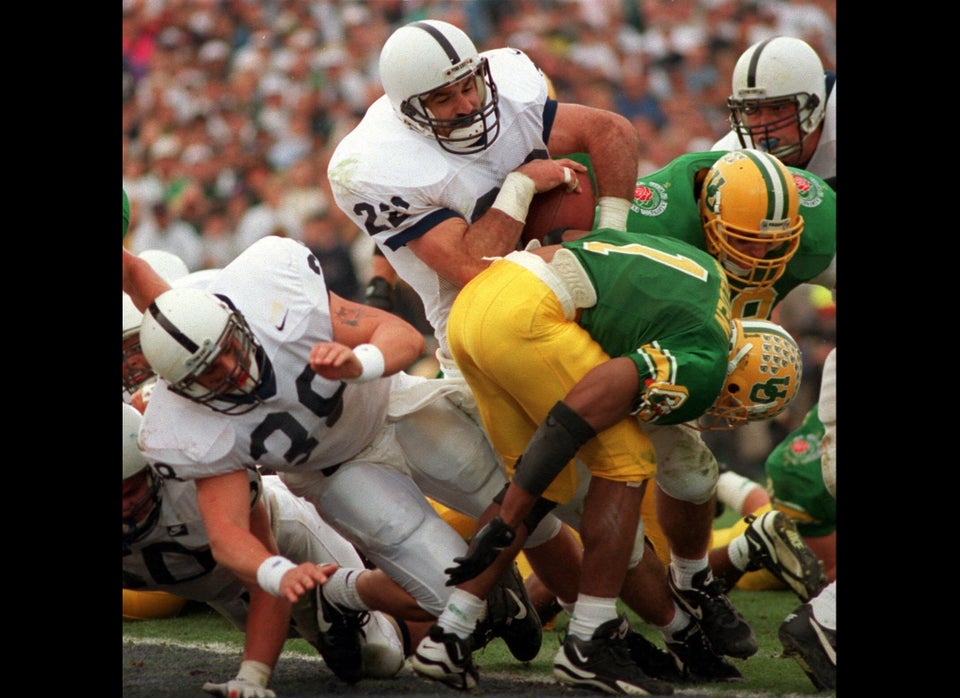 Oregon Football Uniforms
Popular in the Community