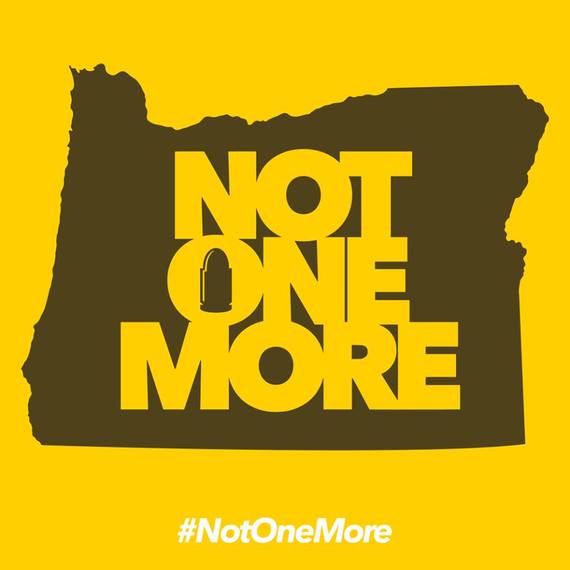 There was another school shooting in Oregon today. This time at Reynolds High School in Troutdale, Ore., just outside of Portland. A mass shooting took place here at Oregon Thurston High School in 1998. Few will ever forget it. Between those we've had mass shootings at places like Clackamas Town Center. We fought for new gun violence prevention measures and failed. This morning - as a pastor, as a father - I went from wanting to throw up in my office to shedding tears.
Like other Americans, Oregonians have witnessed countless acts of gun violence that have taken the lives of young people, those in domestic violence situations, victims of random crimes and gang activity, and preventable accidents in recent years.
This weekend apparent white supremacists killed police and civilians in Texas. Last weekend a gunman took aim at student at Seattle Pacific University.
Our people mourn while too many of our politicians - both Republicans and Democrats - yield to the power of the NRA over the common good of the people of Oregon, and the United States. Those political leaders, including President Obama and Vice-President Biden, that have taken on the NRA have shown remarkable courage in these polarized political times.
We need additional common sense gun preventions and additional mental health counseling.
Too many people worship guns instead of God. But God calls us to be people of reconciliation and justice. We are told to turn our weapons into plowshares. People of faith have forcibly cried out for new measures to turn the tide only to meet the roadblock that is the NRA. Still, Jesus and the disciples were stronger then all the Roman Empire two thousand years ago. The Cross lobby will still prevail against the gun lobby.
Each act of gun violence is another opportunity for all of us - politicians and citizens - to demand a better society. There is too much violence is our society. The dead will not forgive us if we do not seek a more just world for our children.
REAL LIFE. REAL NEWS. REAL VOICES.
Help us tell more of the stories that matter from voices that too often remain unheard.