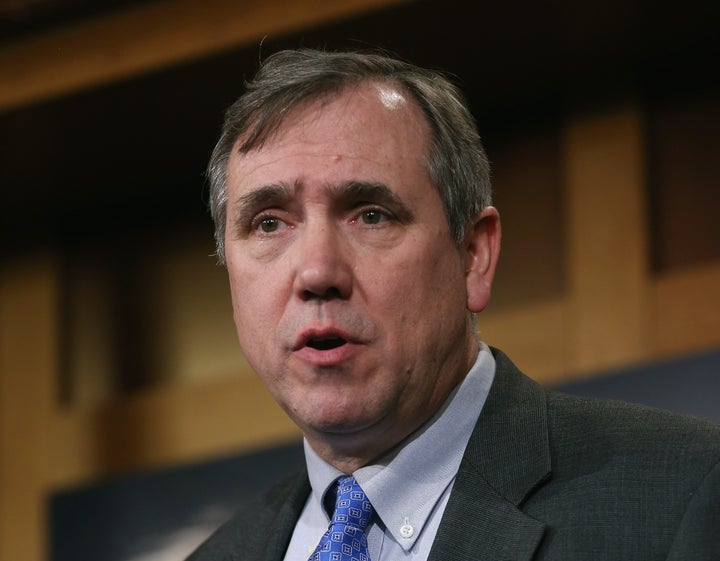 There was an avalanche of hope and excitement last week among supporters of full equality for lesbian, gay, bisexual and transgender people when Sen. Jeff Merkley (D-OR) and Rep. David Cicilline (D-R.I.) introduced the sweeping, comprehensive Equality Act.
But not all LGBT activists, at least before the introduction of the Equality Act, were on board with this approach. Heather Cronk of the direct action group Get Equal, had told the Washington Blade her group was "not sure" about amending the Civil Rights Act. Cronk, in addition to believing the Equality Act doesn't go far enough (for example, she pointed to the detention and deportation of LGBT immigrants, something not addressed in the bill), told the Blade that she was concerned that the Civil Rights Act could be opened up to hostile amendments, which made this strategy "way past dangerous."
That's actually a claim that has been made in years past, and, ironically, more so by those considered part of the gay political establishment. As far back as 15 years ago, when activists and progressive Democrats like former New Jersey senator, Bill Bradley, suggested amending the Civil Rights Act to include gays, openly gay Congressman Barney Frank expressed fierce opposition, calling it "very controversial."
Merkley explained he and his colleagues' approach to the Equality Act, which was backed by major LGBT and other civil rights groups and corporations like Apple and Dow Chemical, and responded in depth to the concerns about it in an interview with me on SiriusXM Progress.
"We looked at this question very, very carefully," he said, explaining first the reasoning as to why the Civil Rights Act is the best place to include protections for LGBT people. "The first point that we considered was the application of legal precedent. And by utilizing the Civil Rights Act, there is a whole body of law that has been adjudicated and that helps understand exactly what terms mean and what the results would be. So, that's very valuable. The second thing we looked at was really about the frame of taking on discrimination in a comprehensive fashion. Does it make sense to have over here in one box, if you will, gender and race and ethnicity, and then put in a separate box LGBT issues? And it just didn't feel right to have that separation when essentially we're talking about the same fundamental issues in all of these areas, of housing and accommodations and financial transactions and so forth."
Merkley responded specifically to the claim that expanding the Civil Rights Act would open it up to hostile amendments and thus made the approach dangerous.
"There are already bills out there that seek to attack the '64 Civil Rights Act, and they can be done on any amendment on any bill," he explained. "We don't have a restriction to a single topic here in the U.S. Senate or House. Amendments don't have to fit the general title of the bill. And so, those attacks are going to come regardless. If you do a separate bill that's just as much of an opportunity to change the Civil Rights Act as a bill that is [attached to] the Civll Rights Act itself. So after talking to many different individuals about this, we decided that it just wasn't any greater risk in utilizing the Civil Rights Act, and there were fundamental reasons of law and, really, of fairness, to utilize it…Over 25 members of the Congressional Black Caucus are original co-sponsors of this bill and I think that does help address that point powerfully."
Popular in the Community