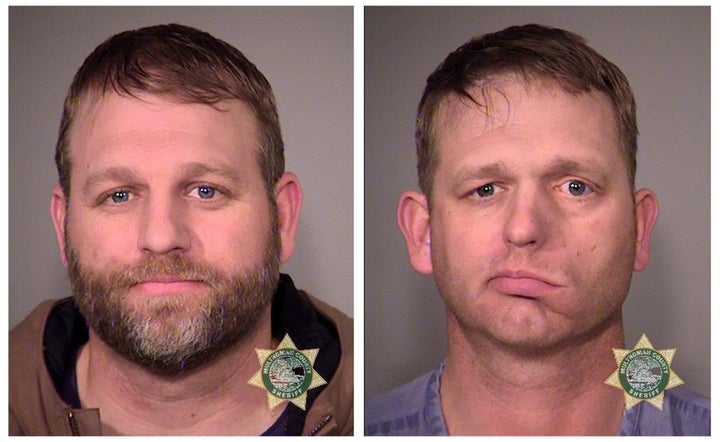 A federal court jury on Thursday acquitted anti-government militant leader Ammon Bundy and six followers of conspiracy charges stemming from their role in the armed takeover of a U.S. wildlife center in Oregon earlier this year.
Bundy and others, including his brother and co-defendant Ryan Bundy, cast the 41-day occupation of the Malheur National Wildlife Refuge as a legitimate and patriotic act of civil disobedience. Prosecutors called it a lawless scheme to seize federal property by force.
In an emotional climax to the trial in U.S. District Court in Portland, Ammon Bundy's lawyer, Marcus Mumford, was tackled to the floor by U.S. marshals as he became involved in a heated verbal exchange with the judge over the terms of his client's release.
Moments earlier, gasps of astonishment rose from the packed courtroom. Attorneys exchanged looks of excitement with the defendants, then hugged their clients as the not-guilty verdicts were read. Family members and supporters of the accused erupted in jubilation.
Outside the courthouse, supporters celebrated by shouting "Hallelujah" and reading passes from the U.S. Constitution. One man rode his horse, named Lady Liberty, in front of the courthouse carrying an American flag.
The verdict came hours after a newly reconstituted jury, with an alternate seated to replace one panelist dismissed over questions of bias on Wednesday, renewed deliberations in the case. Jurors previously had deliberated over three days.
The 12-member panel found the Bundy brothers and their four co-defendants - three men and a woman - not guilty of the most serious charge, conspiracy to impede federal officers through intimidation, threats or force.
That charge alone carried a maximum penalty of six years in prison.
The defendants also were unanimously acquitted of illegal possession of firearms in a federal facility and of theft of government property, except in the case of Ryan Bundy, for whom jurors deadlocked on the charge of theft.
During the takeover and at trial, the occupiers said they acted out of solidarity with two Oregon ranchers they believed were unfairly treated in an arson case and to protest their larger grievances against federal control over millions of acres of public lands in the West.
ONE DEATH
The standoff led to the shooting death of one protester by police and left parts of the refuge badly damaged.
While a number of self-styled militia groups had rallied to Bundy's cause, the occupation generated little sympathy from authorities in nearby Harney County. The sheriff called on the group to end its siege peacefully just after three days, telling them, "It's time for you to leave our community."
As the protest wore on, the occupiers drew ridicule on social media and anonymous deliveries of sex toys, glitter and nail polish at the compound.
More than two dozen people, in all, have been criminally charged in the Malheur occupation, and a second group of defendants is due to stand trial in February.
The Bundy brothers still face assault, conspiracy and other charges stemming from a separate armed standoff in 2014 at the Nevada ranch of their father, Cliven Bundy.
How soon any of the seven defendants from the trial concluded on Thursday would be released was not immediately clear.
(Reporting by Scott Bransford in Portland; Writing by Steve Gorman; Editing by Sandra Maler and Cynthia Osterman)
Before You Go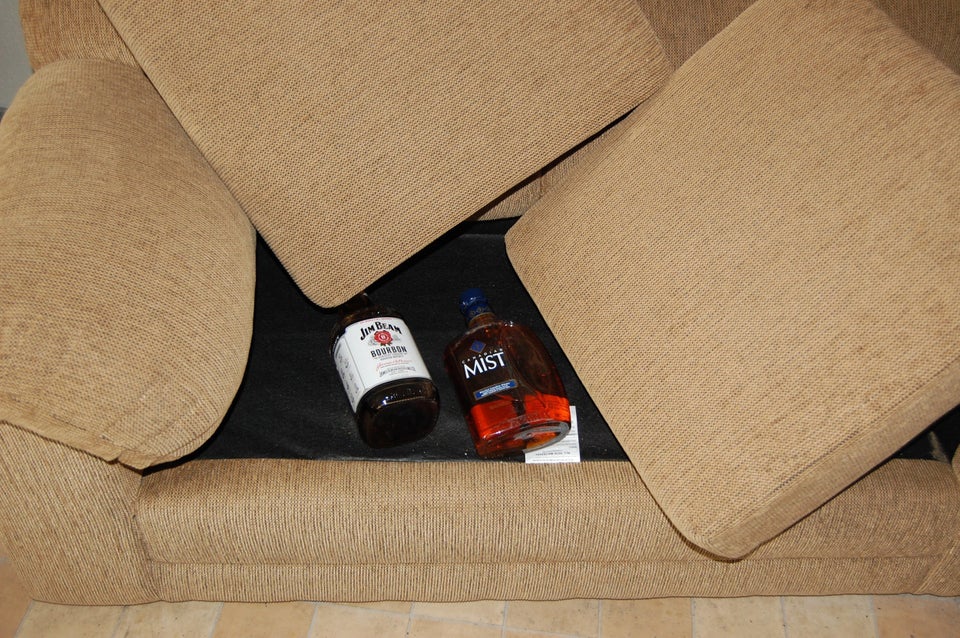 Damage at the Malheur National Wildlife Refuge
Popular in the Community