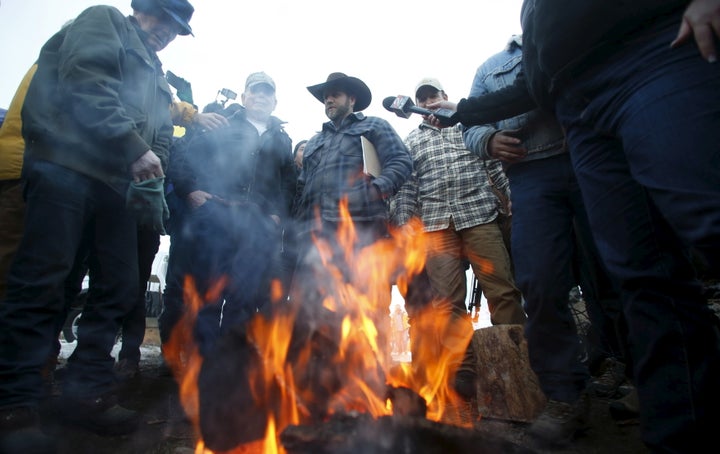 PORTLAND, Ore. - A juror in the trial of seven militia members charged with seizing a U.S. wildlife refuge in Oregon earlier this year was dismissed for bias, a federal judge said on Wednesday.
Prosecutors and defense attorneys in the case agreed to the dismissal of the juror, who formerly worked for the federal Bureau of Land Management (BLM), after U.S. District Judge Anna Brown said the juror would be questioned more closely about comments he may have made about his bias.
"It's a new jury, a new day, a new start," Brown said.
Brown said jury deliberations must start over from scratch. An alternate will step in for the dismissed juror.
The attorney for Ammon Bundy, one of the leaders of those charged, asked the court in a motion on Wednesday morning to dismiss the juror in question and order the jury to begin deliberations again or declare a mistrial.
One of Bundy's attorneys, J. Morgan Philpot, said a mistrial would not have been a better alternative, adding he did not believe the integrity of the trial had been damaged.
The jury's integrity came under scrutiny on Tuesday when it sent the judge a letter saying one juror admitted being "very biased" as deliberations began last week.
"Can a juror, a former employee of the Bureau of Land Management, who opens their remarks in deliberations by stating 'I am very biased ...' be considered an impartial judge in this case?' the letter stated, according to the motion by another Bundy lawyer, Marcus Mumford.
Brown interviewed the juror in private on Tuesday and said she found "no basis" for determining he was biased.
The defendants say their occupation of the headquarters of the Malheur Wildlife Refuge in eastern Oregon was a legitimate act of civil disobedience, protesting the control over millions of acres of public land in the West by federal agencies including the BLM.
The government accuses Bundy and his followers of engaging in a lawless scheme to seize federal property by armed force during the 41-day standoff that began in early January.
The standoff left one protester dead and caused millions of dollars in damage, including the creation of bunkers and trenches.
The six men and one woman on trial are charged with conspiracy to impede federal officers through intimidation, threats or force, as well as possession of firearms in a federal facility and theft of government property.
Each faces up to six years in prison if convicted of conspiracy alone.
(Editing by Chris Reese and Jeffrey Benkoe)
REAL LIFE. REAL NEWS. REAL VOICES.
Help us tell more of the stories that matter from voices that too often remain unheard.
BEFORE YOU GO
PHOTO GALLERY
Damage at the Malheur National Wildlife Refuge