Yeah, we've all had that daydream where we embark on the journey of a lifetime with a best friend. But the people who actually fulfill this daydream are few, and they are far between. And these people are, more often than not, adorable.
Jedidiah Jenkins started his ultimate bike trip this summer in Florence, Oregon, the same town where his parents finished their walk across America in the 70s. Jedediah and his friend Phil are aiming to ride to Patagonia, the unspoiled glacial forest between Argentina and Chile, by 2014. With no precise schedule, the duo is riding bikes the entire way and curating a blog to track their progress.
They surf. They keep journals. They befriend old ladies. They wear WEAR CUTE LITTLE BANDANAS AROUND THEIR NECKS, gosh darn it!
Last time Jedidiah and Phil Instagrammed, they were in Ensenada, Mexico. We're considering booking a flight there, right after we catch up on the #oregontopatagonia photo stream.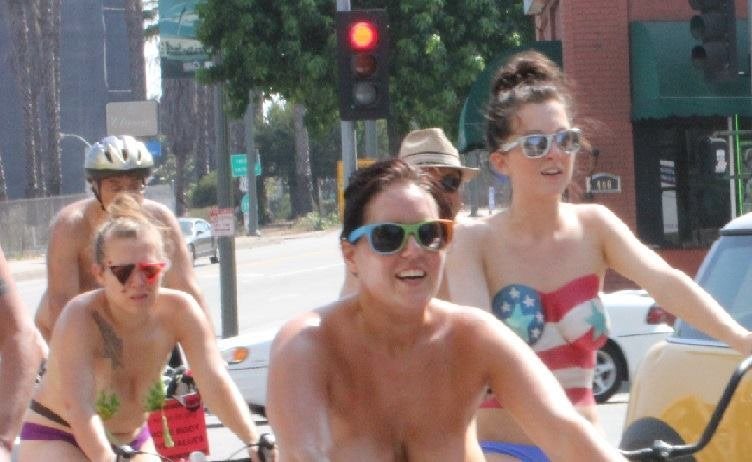 Naked Bike Ride, LA 2013
Popular in the Community