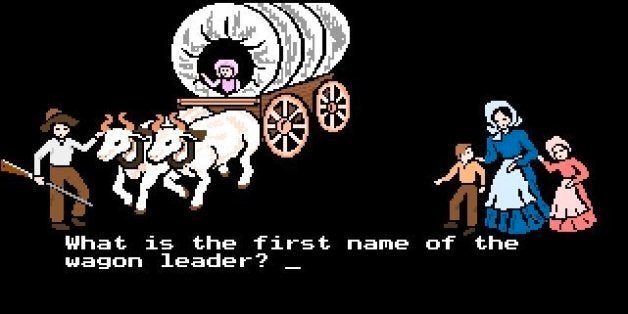 The video games that defined your childhood are easily accessible again.
A non-profit library has put thousands of classic MS-DOS games online for free, including Oregon Trail, Tetris, Donkey Kong and SimCity. In total, 2,400 MS-DOS games and programs went live Monday on the Internet Archive, a non-profit library of millions of free books, games, recordings, movies and more.
Obviously, 2,400 is too many to list here. But here are just a few of our favorite games that went live this week:
Batman Returns
Donkey Kong
Mario Brothers VGA
Oregon Trail
Zelda Classic
Deluxe Ski Jump
Digger
Doom - The Rogelike
The Hobbit
Bricks
Disney's Duck Tales - The Quest for Gold
3D Bomber
Prince of Persia
Castle of Dr. Brain
Championship Baseball
SimCity
Action Fighter
Disney's Aladdin
Back to the Future Part III
Mrs. Pac-Man
Tetris
Trolls
Pac-Man
Road Runner
Pinball 2000
Street Fighter
Wheel Of Fortune
ALF - The First Adventure
SimLife
Bad Street Brawler
Teenage Mutant Ninja Turtles - Manhattan
Battleship
3D Lemmings Winterland
Cobra
Where in the World is Carmen Sandiego Deluxe
Some of the games don't work perfectly, but they work well enough to play and bring back memories. "Some of them will still fall over and die, and many of them might be weird to play in a browser window, and of course you can't really save things off for later, and that will limit things too," software curator Jason Scott wrote in a blog post on Monday. "But on the whole, you will experience some analogue of the MS-DOS program, in your browser, instantly."
Now get out there, kill some buffalo and beware of dysentery.
Related
Popular in the Community