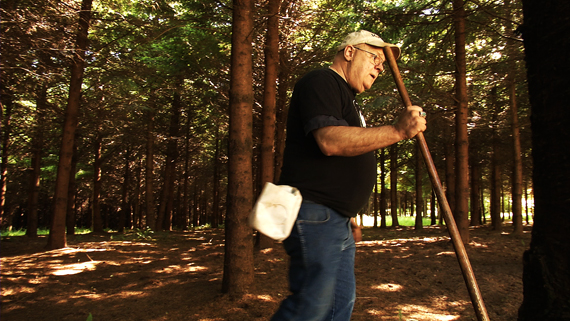 To Jack Czarnecki, his lifelong fascination with wild mushrooms can be distilled down to one determinant factor: family genetics. More specifically, his father, Joe Czarnecki, who of European Polish descent, created quite a stir in his day with his cutting-edge restaurant 'Joe's' in Reading, Pennsylvania. In the 1950's Joe Czarnecki was among the first chef's to use wild mushrooms, drawing culinary notables from afar, including Craig Clayborn, James Beard, and Julia Child who back then wanted "to find out about this guy."
As a child, Jack Czarnecki would go on mushroom hunts with his father, but it wasn't until he and his wife Heidi, took over Joe's in 1974 that he really got hooked on foraging for wild mushrooms, and putting them on his restaurant menu.
Although the truffle is classified as a mushroom, it is almost wholly distinct from any other mushroom. In 1996 Joe's closed after 80 years of existence, and Jack and Heidi relocated to Oregon, and started The Joel Palmer House, a restaurant in the small town of Dayton, near Portland. It was here that Jack turned his attention to truffles, in part, because Oregon truffles at the time had been given the wrongful reputation of being somehow inferior to their European counterparts. Early on, Jack found both the Oregon White and Oregon Black Truffle to be quite the opposite, true culinary treasures.
To read the entire post, visit Cooking Up a Story.
REAL LIFE. REAL NEWS. REAL VOICES.
Help us tell more of the stories that matter from voices that too often remain unheard.