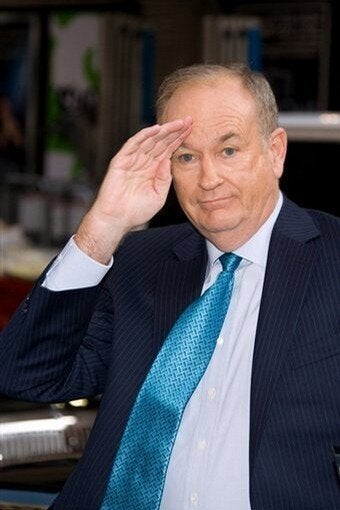 There's one mystery that seems common to religions: real love, real truth, real goodness are often revealed by the least among us.
That's the lesson that was very much on display last week in Idaho where the Special Olympics World Games drew over 2,000 athletes with intellectual disabilities from almost 100 countries to join together in sport like it ought to be. As always with these games, the astonishing honesty of being that pours out of the athletes changes everything.
One of the most amazing changes of the week took place when a group of young leaders found their power, took on the O'Reilly Factor, and won!
First a little background. Over 120 high school and college-age young people from 22 countries attended the World Games, not to compete but rather to learn from the athletes and then develop their own strategies for fighting intolerance and discrimination. They came in pairs -- one a person with special needs, the other not. And they came because they're fed up with labeling and name calling and the resultant pain and exclusion they see in their schools and communities.
They were inspired by Jenny Newbury and her brother Jason who was born with Down Syndrome. Jenny created the largest volunteer organization at Princeton University where she is a junior. The group organizes an annual Down Syndrome awareness day that draws over 400 volunteers. Jenny wants to expose her classmates who are obsessed with the power of intelligence to the diversity of power. She's spent her whole life watching her brother be humiliated -- to his face and behind his back. At Special Olympics, she and Jason were inspiring others to join her in fighting back.
For days, Jenny and her peers saw athletes shatter expectations with skill and bravery. They met Harun Harun from Afghanistan and watched him and his teammates use agility and enthusiasm to sneak a victory in floor hockey from Team USA. They heard Florence Nabayinda from Uganda describe being treated "like trash" as a child and yet somehow find the guts to not back down. And they met Alexander Rogoff from Russia, who fell and severed his Achilles tendon in his speed skating race, but miraculously got up to finish. Why? "I wanted to do it for my team."
Together, they exuded a spiritual power that was unmistakable. It was as though all of us could identify in some way with them -- could feel a different form of energy, an authenticity that is missing in so much of life. For any of us who might have wondered about our own journey -- wondered if the difficulty of our own lives is too great or if our bravery too limited, the athletes' answer was tangible. Get in the game. Give the race all the energy God has given you. Don't be afraid. Be brave.
In the midst of all this, the young leaders heard that an analyst on Fox's The O'Reilly Factor had once again used language that put all of them down. In a comment about the economic stimulus package, Dick Morris scoffed at Obama saying, "What he didn't quite explain to me -- and maybe I'm a little retarded about this -- is how are you going to get banks to give people car loans when the government is elbowing them aside?"
Actor John C. McGinley from the TV show Scrubs was at the games when all this happened. His son was born with Down Syndrome so he's no stranger to the twin experiences of inspiration at home and rejection in other places. Like the young people, he was disgusted by the casual use of "retarded." The wisdom of the humble was once again ridiculed.
McGinley met with the young leaders to strategize how to respond. And together, they worked through the night, wrote their own press releases, and even made their own video.
Watching O'Reilly may fall short of a divine experience, but to see Jenny and Jason, and all those young people realize their power was an astounding experience. It had begun from below -- from Harun and Florence and Alexander. They came to the Games with no influence or prestige or spin. They had only the raw power of honesty, of bravery, of being real.
But these young people felt that power and they couldn't let it go trampled. The mighty O'Reilly, unlike so many others, got it: stigmatizing people stinks. Words matter. People don't need to scoff at others to make a point. Everyone has a gift and the world would be better off if we recognized it.
Sometimes, the world needs the weak to teach the strong. Sometimes, God hides from the wise what God reveals to the weak.
I wish sometimes were a lot more often.
Calling all HuffPost superfans!
Sign up for membership to become a founding member and help shape HuffPost's next chapter