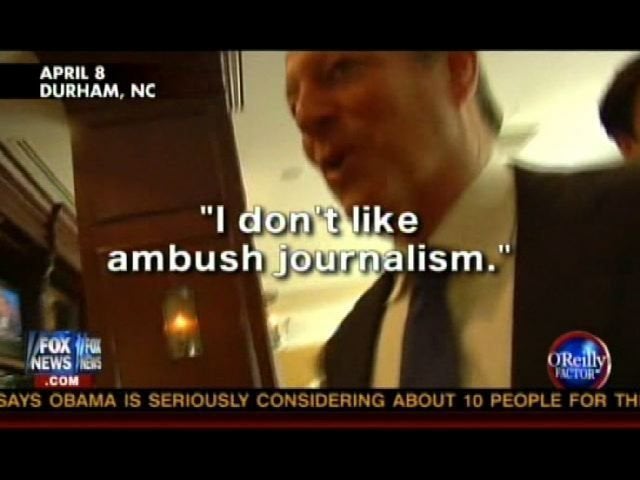 "O'Reilly Factor" ambush expert Jesse Watters set his sights on Al Gore recently.
"We've been trying to get Al Gore on the Factor for more than 11 years, but he has been resistant," Bill O'Reilly said Monday.
Watters tracked Gore down at Duke University, where the former Vice President was delivering a speech.
"I don't like ambush journalism," Gore told Watters, adding that he would "consider" coming on O'Reilly's show.
As Watters pressed on, Gore repeatedly and calmly kept saying, "I'm not doing an interview right now."
Former VP loses his 'cool' when producer Jesse Watters catches up with him
"We mean no disrespect to Al Gore," O'Reilly said.
Popular in the Community