President-elect Donald Trump should accept the United Nations climate agreement to appease allies who are skeptical of the future president's capacity to govern, Fox News host Bill O'Reilly said Wednesday
"President-elect Trump should accept the Paris Treaty on climate to buy some goodwill overseas," O'Reilly said. "It doesn't really amount to much anyway. Let it go."
The agreement, reached in Paris last year, seeks to limit the rise in global temperature to less than 2 degrees Celsius (3.6 degrees Fahrenheit). It entered into force earlier this month, and negotiators are meeting again in Marrakesh, Morocco, now to work out implementation of the agreement.
O'Reilly's right that withdrawing would create problems for the United States; 376 members of the U.S. National Academy of Sciences signed an open letter in September expressing serious concerns over Trump's promise to withdraw from the landmark agreement. Doing so "would make it far more difficult to develop effective global strategies for mitigating and adapting to climate change," they wrote.
But his argument that the agreement "doesn't really amount to much" is less accurate. More than 300 U.S. companies urged Trump to stick with the deal in a letter Thursday, arguing that withdrawal would put "American prosperity at risk." And at a news conference last week, U.N. Climate Chief Patricia Espinosa said the treaty "carries an enormous amount of weight and credibility" and expressed hope that Trump would uphold it.
Trump has positioned himself as a fierce ally of the fossil fuel industry, and has claimed that climate change is a hoax invented by China to hamper U.S. manufacturing.
Withdrawing from the agreement may prove harder than the president-elect thinks, however, as the treaty prevents member states from breaking from the pact for three years and requires one-year notice if a country intends to leave.
Before You Go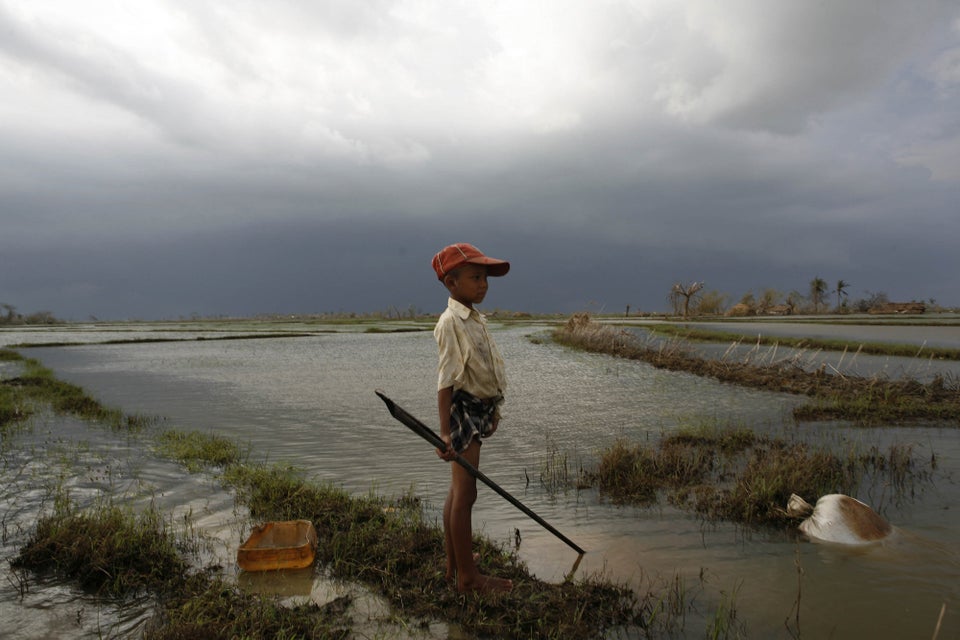 Climate change seen from around the world
Popular in the Community