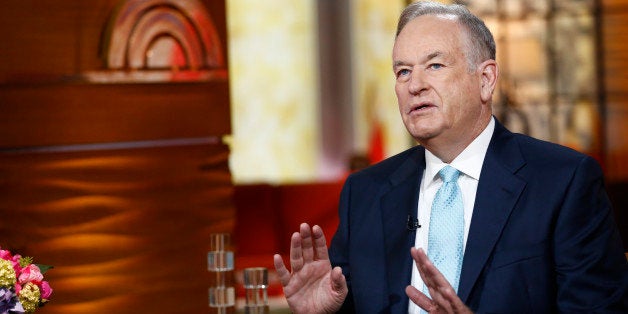 We now know that, according to the reporters who were with him at the time, some of Bill O'Reilly's war stories from Argentina don't appear to be true. We also know that at least one of Brian Williams' war stories wasn't true. Does it matter? Should it matter?

From the point of view of a veteran of the war in Iraq, my answer is yes. But this has less to do with the military, and more with the integrity, hard work, and sacrifice of the many war correspondents who risk everything, just to bring you the story of war. They deserve the title "hero" as much as any person in uniform.

Sometimes, we know about these heroes.

We know about reporters like Joe Galloway, who covered the Vietnam War for UPI, and was awarded the Bronze Star with Valor, for rescuing wounded soldiers he was covering, from fire.

We know about NBC correspondent Richard Engel, who has been to war zone after war zone after war zone. He and his crew were kidnapped, in Syria, and escaped. After detailing the story, he put his head back down and headed back into war zones, to bring us the story.

We know about Sebastian Junger, who made the documentary Restrepo, spending a year in Korengal Valley, Afghanistan, with a platoon. It was one of the most dangerous areas of Afghanistan, and his life was truly on the line. He self-financed that film, meaning in addition to his life, he put his financial future on the line, to bring people a true view of the war.

We know about his partner in the film, Tim Hetherington, who was later killed, along with photographer Chris Hondros, in Libya, trying to bring us the story of the war and violence there.

Sometimes we hear the names in passing, but they never get the accolades they deserve.

We know about Marie Colvin, the American correspondent for Britain's Sunday Times, who was killed covering Syria. We know about French photographer Remi Ochlik, who was killed in the same shelling as Marie Colvin.

Sometimes, we know the names because they became the horrific news of the warzone they were trying to cover, like James Foley.

On that note, sometimes we never hear the names of the many, many freelance war correspondents, which is what James Foley was, when he was captured and brutally murdered by ISIS. We may read freelancers' stories, and may look at their photos, and never know their names. They'll very likely never get a big pay day, or their own show.

To write a complete list of the war correspondents who deserve mention would take millions of words -- literally.

In that way, so many war correspondents are similar to the many men and women in uniform, who work hard, do their jobs, and even perform acts of heroism, that you'll never hear about, and who never go around bragging, seeking recognition.

Then, we have Bill O'Reilly, building up the situation he was in, about a thousand miles away from a warzone, apparently stealing the valor of generations of reporters who saw real danger. We have Brian Williams, not content to just say he flew in a helicopter in Iraq (which, itself, is never 100 percent safe), but that it was a helicopter targeted by an RPG.

Journalistically, of course it is important for FOX and NBC to take people off the air who aren't being truthful. But, more importantly, they need to make clear that if anyone -- no matter rank or status -- steals the valor of the real heroes of journalism, they will no longer have a home at their news organizations.

NBC, of course, has taken the first step towards doing just that. Now, FOX News, all eyes are on you.
Take O'Reilly off the air.
Support HuffPost
The Stakes Have Never Been Higher
Related
Popular in the Community