 Today is the Oreo's 101st birthday, and we thought we'd celebrate by sharing some utterly mind-blowing facts about everyone's favorite sandwich cookie. So without further ado, here are 13 reasons the Oreo is still so, so amazing:
1. The Oreo is wildly popular; so popular, in fact, that it's the world's best-selling cookie. These days, it can be found in more than 100 countries. 2. The original Oreo's cookie-to-cream ratio is 71 percent cookie, 29 percent, according to TIME. Now Oreos also come in Double Stuf and Mega Stuf varieties.
3. Oreos were sold by weight when they first came out! In fact, they cost 30 cents per pound.
4. Sure, the debut-version of Oreos came in the flavor we know and love today. But there was also a lemon meringue flavor.
5. In other countries, Oreos come in a variety of flavors unfamiliar to American cookie lovers. In China, for example, you can get green tea ice cream Oreos. In Argentina, you can get dulche de leche and banana Oreos. See the green tea flavor below: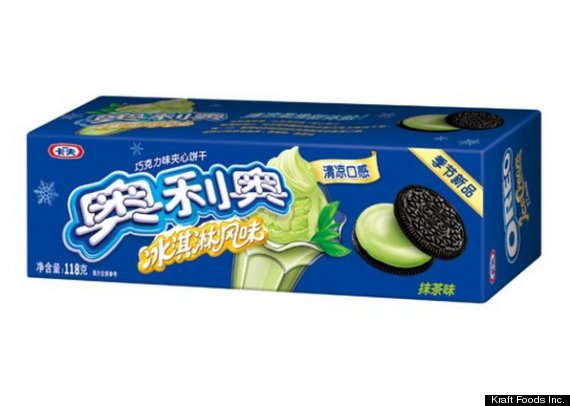 6. It takes 59 minutes to make an Oreo.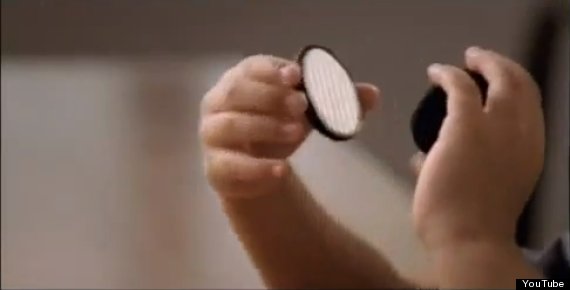 9. The way that you eat an Oreo says something about your personality: Dunkers tend to be adventurous and social; twisters are sensitive, artistic and trendy; and biters are easy-going and self-confident, according to eatoutwell.com.
10. After popular demand, Oreos became Kosher in December 1997. The conversion from non-Kosher to Kosher took about three years and was probably the priciest ever, according to Cornell Food Science Professor Joe Regenstein.
11. What were they like before that? The original recipe called for pig lard, hence the whole not-conforming-to-Jewish-dietary-law thing.
Before You Go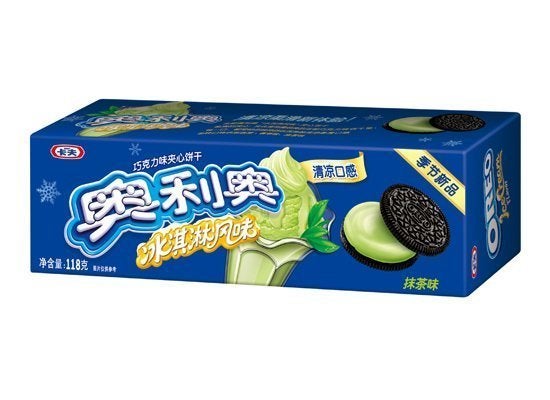 Oreo Flavors
Popular in the Community