Do you twist the top off your oreos and eating the filling first, or do you dunk the cookies in milk and eat them whole? As kids, most of us loved oreos and had our own favorite ways of enjoying them. And we still love them -- which is why we're celebrating the Oreo's 100th anniversary today!
In 2012, over 95 million Oreo cookies are sold each day in more than 100 countries around the world. So in honor of the Oreo centennial, we decided that we'd put together some of the most delicious and creative ways to use oreos -- like stuffing them inside chocolate chip cookie dough to make a decadent jumbo cookie that's impossible to resist. Check out the slideshow below for some yummy oreo-spiration!
What's your favorite way to eat oreos? Tell us in the comments below or tweet your #Oreo faves at @HuffPostTeen!
Before You Go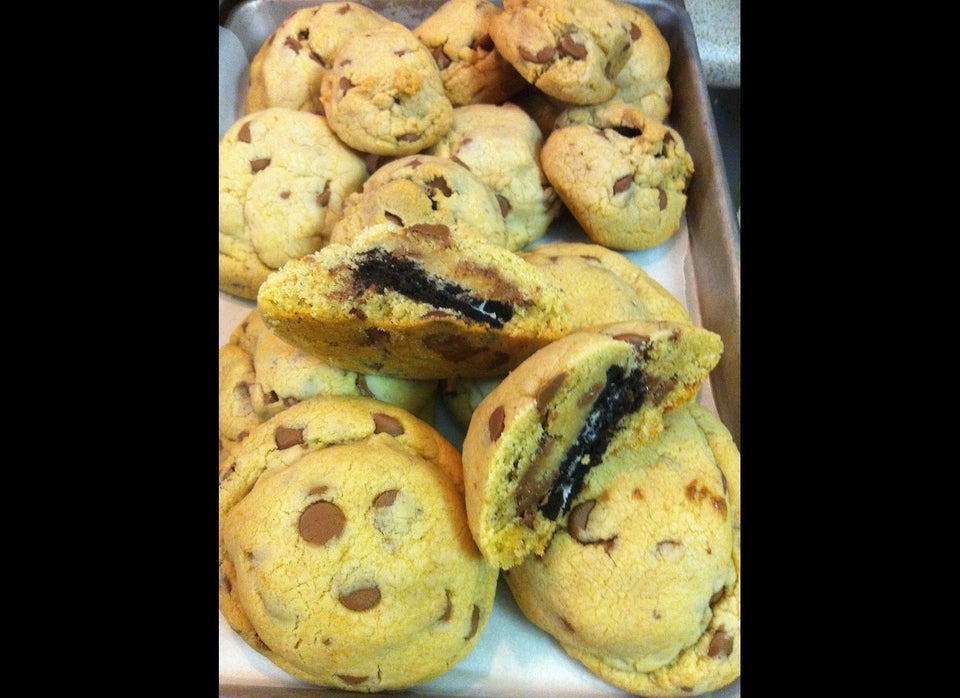 Gallery
Popular in the Community