Performance artist Orestes De La Paz put more than heart and soul into his BFA thesis project; he used pounds of his own gooey, sucked-out fat.
"Making Soap," currently on display at Miami's Frost Museum, is 20 bars of suds made from De La Paz's own liposuctioned insides.
He says he underwent the cosmetic procedure in December, and decided to keep his fat by turning it into soap to prevent it from going rancid.
De La Paz told HuffPost Miami that each bar of his soap is available for purchase for $1,000, bringing to mind the classic "Fight Club" scene: "We were selling rich women their own fat asses back to them!"
At the exhibit, which is up through May 19, the bars of soap are accompanied by a video that shows De La Paz washing himself with his own fat, undergoing liposuction, and boiling the fat into soap.
Watch the graphic video above -- if you have the stomach for it.

De La Paz was also at the exhibit's opening to wash attendees hands with his lipo soap, and he recently extended an invitation to Lady Gaga:
As for those who washed their hands with his human fat at the museum, De La Paz said it was a positive experience.
"The museum-goers were so at ease, that the idea of the soap being from human fat escaped their minds and they simply enjoyed the soap for it's lavender, tree tree scent and the way it left the hands soft after washing," he told HuffPost Miami.
"Those brave enough to wash ended up inspiring others to simply to try a good product. No one seemed disgusted by the soap demo even after having watched the video in the gallery."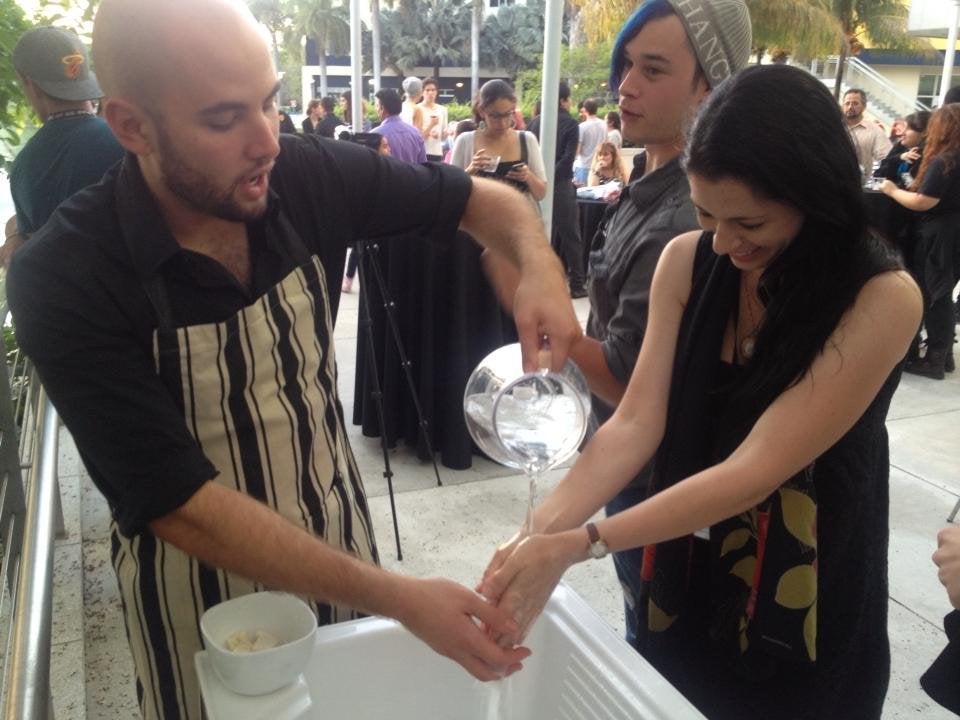 Making Soap By Orestes De La Paz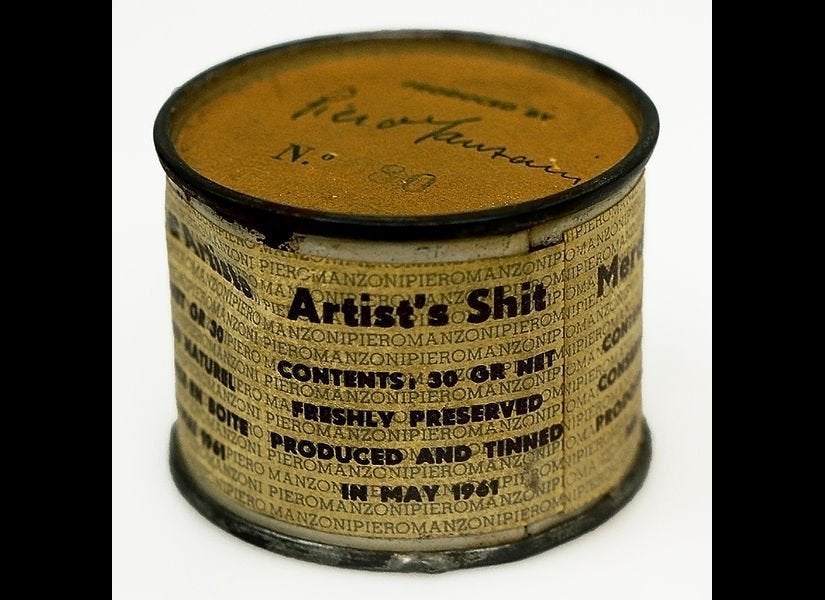 11 Shocking Acts by Artists